Time is the key that unlocks all the treasures and pleasures of Midhurst. Time to explore, time to look up, time to absorb the beautiful details.
Midhurst and time are old friends. Take a wander down West Street and amongst the wealth of independent shops, see if you can spot the Knights of the Realm doorway. From here stroll up to the Norman St. Ann's Castle ruins which date from the 12th century. Today, it's the perfect spot for distinctly 21st century Forest Bathing, inspired by the Japanese art of Shinrin-yoku. It encourages you to take time and draw on the therapeutic powers of natu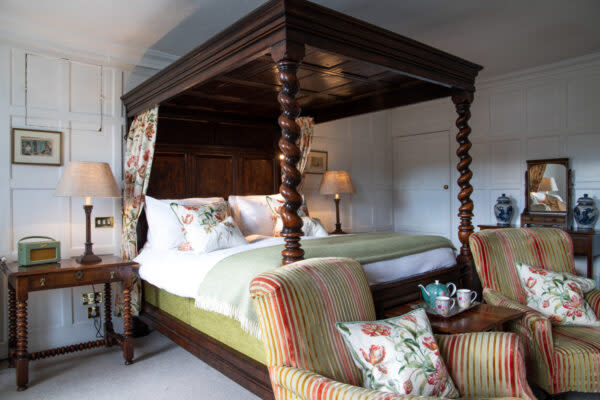 re.
Strolling through Midhurst's streets, you're travelling across the centuries. The foundations of The Spread Eagle Hotel, located on South Street, were laid in 1430, a year before the English burned Joan of Arc at the stake in Rouen. The hotel is the history of England in stone, slate and brick. Its story is shaped by the people who have slept beneath the ancient (and uneven) roofs – royalty, the nobility, the famous and the infamous – for nearly six centuries. You too can become a part of that story as you indulge over afternoon tea, take time to unwind in the Spa or stay for a luxurious night's sleep.
For a more literal encounter with time, visit Geoff Allnutt Clocks in Grange Street. Watchmakers have practiced their precision trade here since 1750, when English horologists crafted timepieces that were the envy of the world. More than 200 years later Geoff continues their traditions and artistry — one of the few master craftsmen in England to have completed the exacting Watchmakers of Switzerland Training and Education Program.
Walk on to the historic Cowdray Estate, home of the distinctive yellow paint you'll see on window frames and doors in the local area, called 'Gold Cup'. The very same name as the world-famous Polo tournament, held every year at Cowdray Park — the home of British Polo. Linger for a freshly brewed coffee in the Cowdray Farm Shop Cafe and take the time to contemplate the history surrounds you..
Sophie Tanner, The Spread Eagle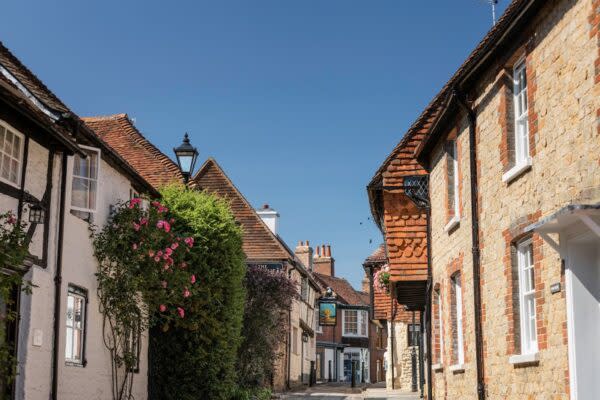 Discover more about visiting Midhurst here.