Our sunny corner of Sussex boasts some outstanding gardens, from formal gardens fit for a queen to wild and wonderful spaces where wildlife thrives.
We have begun our tour in the grand grounds of Arundel Castle, finishing in historic Chichester with a true hidden gem. Garden lovers will be spoilt for choice as we discover a host of glorious gardens set amongst stunning Sussex scenery.
Arundel Castle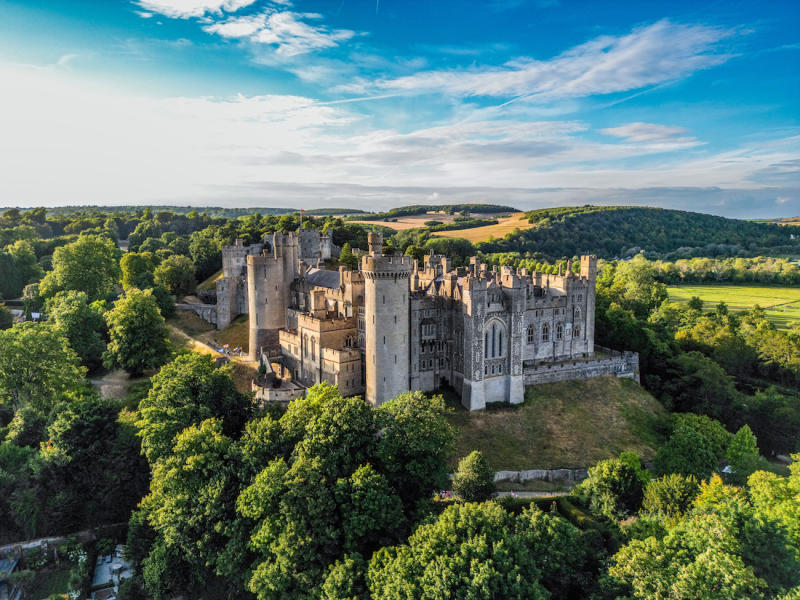 Image: The Drone Awakens
West Dean Gardens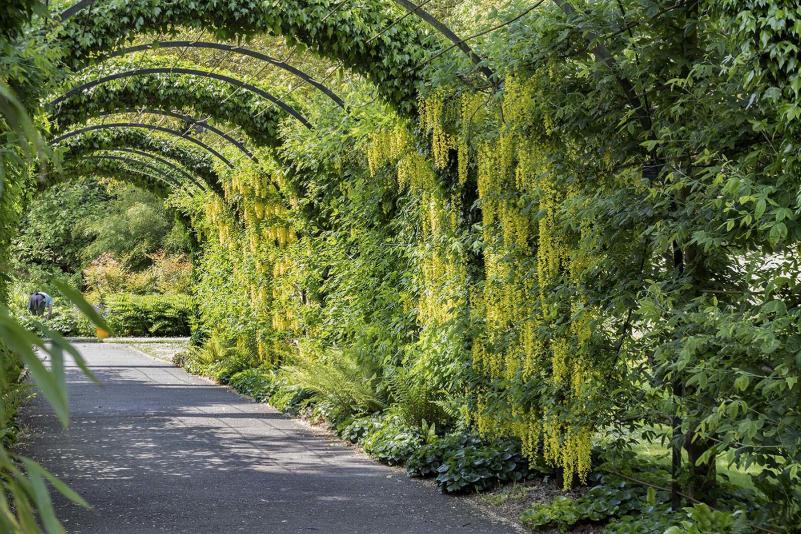 West Dean Gardens is one of the greatest restored gardens open to the public today.  A visit here will see you exploring a sunken garden, marvelling at a walled kitchen garden bursting with produce, discovering secret flint bridges and admiring a 300ft Edwardian pergola. You'll survey the impressive variety of colour always on display in the collection of thirteen working Victorian glasshouses, which under the eye of head gardener Tom Brown, boast exotic plants and orchids, strawberries, figs, nectarines, peaches, and a variety of other fruits. An arboretum sits at the top of the hill and is perfect for stretching your legs before enjoying the on site cafe.
You can choose to book your visit ahead of time or buy your ticket on the day. In support of Mental Health Awareness Week 2023, West Dean invites visitors to experience the beauty and tranquility of the gardens free of charge (15th - 21st May 2023).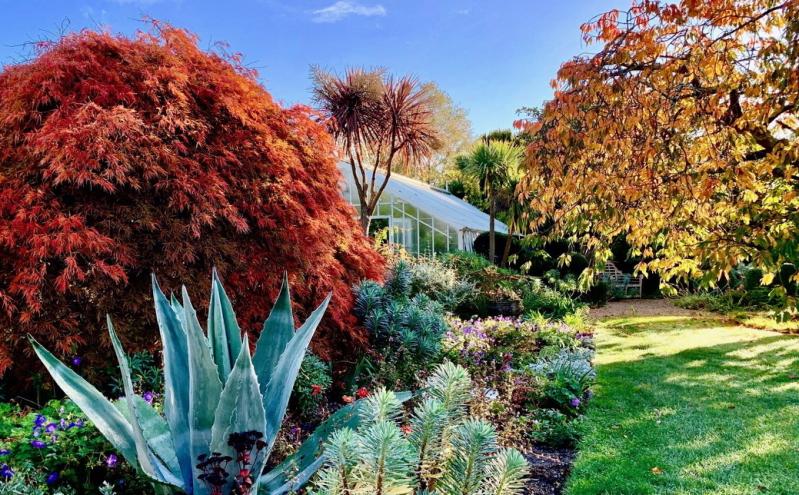 Located in Fontwell near Arundel, Denmans Garden is a garden where peace and tranquility reign.
In this contemporary country garden you'll find surprising planting combinations and water features along meandering paths and in gravel gardens. You'll discover quiet places to sit and enjoy the stunning surroundings and year-round interest.  Originally transformed from a market garden to an ornamental garden by plantswoman Joyce Robinson in 1970, Denmans was taken on in the 1980s by John Brookes MBE, a garden and landscape designer often credited as the "man who made the modern garden" who consistently worked on renovating the garden until he passed away in 2018. Denmans is highly significant in the history of garden design.
Advance booking for visiting is advised. Be sure to visit the plant centre to bring some of your garden inspiration home!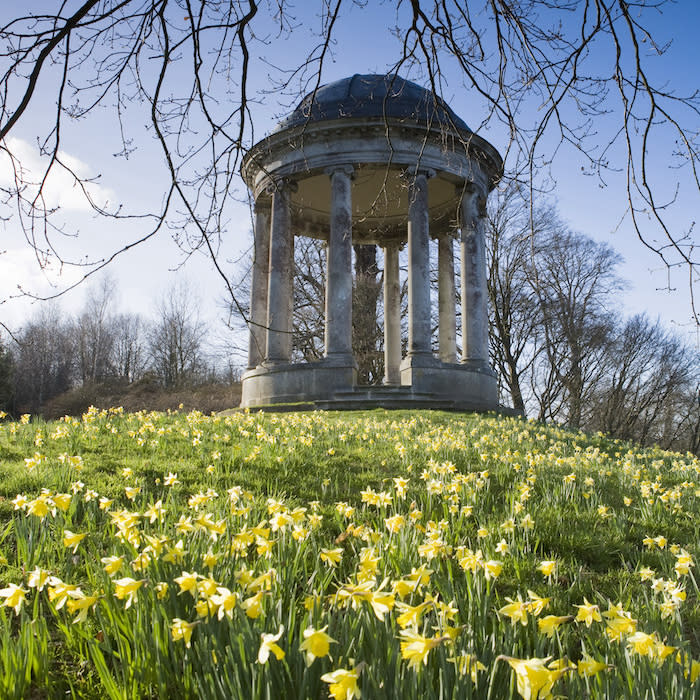 Petworth House's stunning grounds are the work of legendary landscape designer Lancelot 'Capability' Brown. During the 1750s and 60s Brown transformed the formal gardens to create the majestic lakes and wide open, natural looking spaces you see in the park today. 
Closer to the house, in the Pleasure Grounds, which are also the work of Capability Brown, you will find winding paths which showcase the informal, seasonal planting. Visit here in spring time and you can be treated to a display of golden daffodils, paths lined with blossom or even a sea of blue as the bluebells raise their heads. Stop for a while at the iconic Rotunda or Doric Temple and appreciate stunning Sussex views.  There's no need to pre-book to visit here, simply buy your ticket or show your membership card on the day.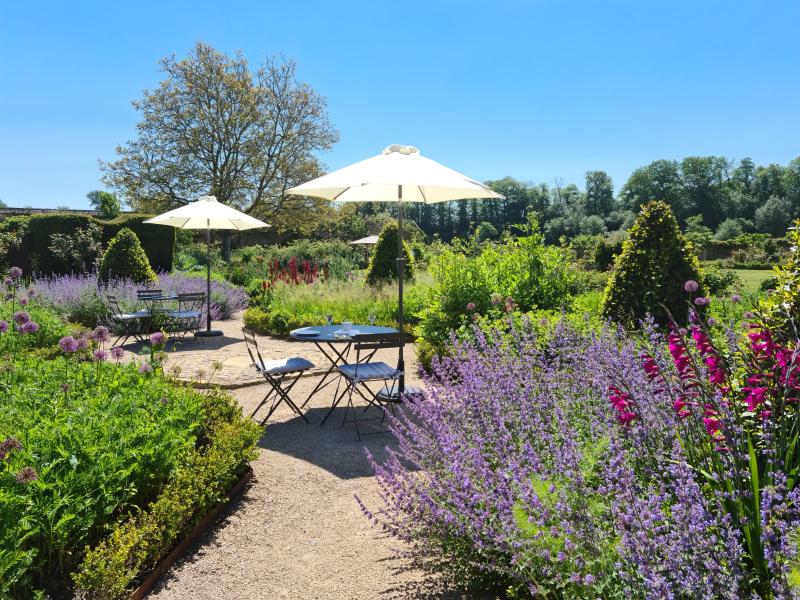 Accessed via a heavy oak door in the grounds of the imposing Cowdray Ruins at the Cowdray Estate in Midhurst, The Walled Garden is a hidden gem in the heart of the South Downs National Park. The garden hosts weddings and events but is open for visits when booking an afternoon tea, available on Tuesdays and Wednesdays during the warmer months.
Inside you'll be surrounded by the sound of birds chirping in the trees, the scent of lavender and roses in the air, splashes of colour from alliums, lupins, a fragrant herb garden and apple, pear, cherry and walnut trees.  It's thought that 'Capability' Brown was involved in the design and planning of the garden, which today offers a truly hidden retreat. Pre-booking is required for your afternoon tea visit.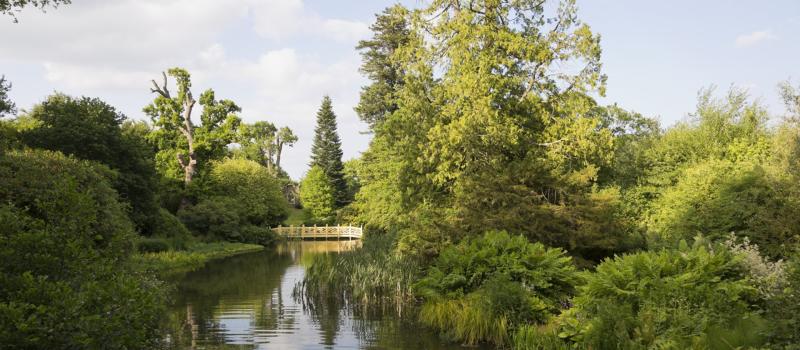 Woolbeding Gardens is located amongst the Sussex countryside just outside Midhurst in the South Downs National Park. A masterpiece of colour and design, you'll can lose hours exploring this constantly evolving horticultural haven.
From garden rooms to surprising sculptures and follies, this garden delights at every turn. Feel transported as you explore the variety of formal gardens and informal pleasure grounds culminating in glorious views of the River Rother and beyond. The garden was intially developed by American garden designer Lanning Roper, then Julian and Isabel Bannerman.
Spring 2022 saw the opening of a new, much-anticipated Hetherwick Studio designed glasshouse and Silk Route garden. Tickets must be booked in advance here.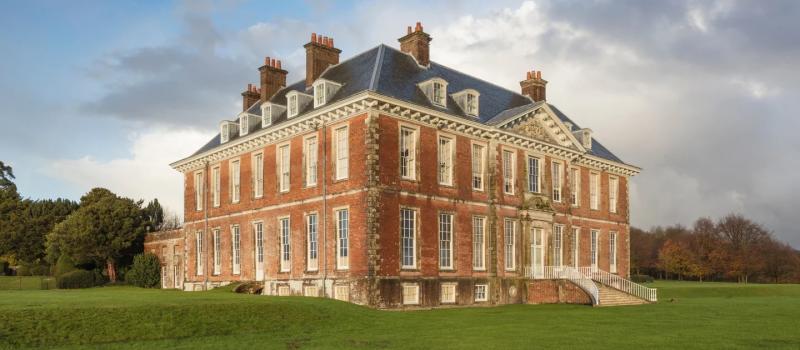 You'll find Uppark House & Garden in an enviably elevated position in the South Downs National Park, with outstanding views across the Sussex countryside. The glorious gardens here are the work of 'Capability' Brown and Humphry Repton, who were commissioned around 1810 by Uppark's owner Sir Harry Fetherstonhaugh.
Explore the Amphitheatre and Scented gardens where each season brings a wealth of colour and interest. A picnic stop on the South Terrace is a must-do to admire the vista across the meadow to views to the South Downs and, on a clear day, beyond to the sea and the Isle of Wight.
There's no need to pre-book to visit here, simply buy your ticket or show your membership card on the day.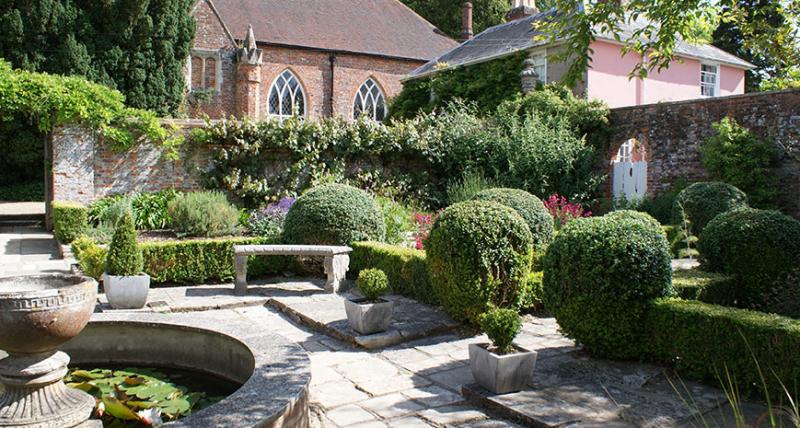 At the heart of Stansted Park's 1800 acres of parkland and ancient forest stands an Edwardian Mansion, former home of the Ponsonby family. Surrounding the house you will discover a charming walled garden, with its popular tearoom (where we highly recommend a coffee stop) the Dutch Garden, Arboretum and Yew Maze.
On site is also a Farm Shop, Garden Centre, and Miniature Railway. The surrounding grounds lead on to walks exploring the woods and avenues of the magnificent parkland. Stansted Park is also home to a programme of annual events including much-loved The Garden Show each June.
There's no charge to visit the garden, but visits to the house can be booked here*.
*Please note that the house usually closes for Winter, with tours starting again in Spring.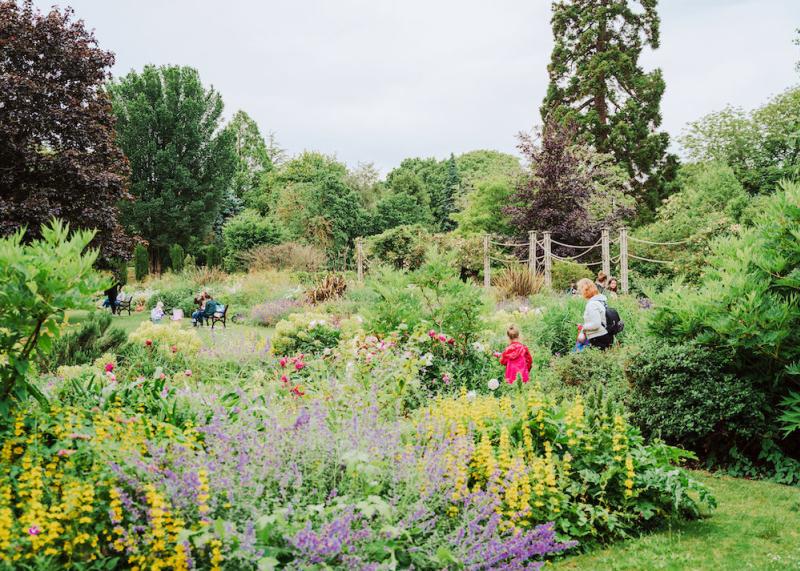 Hidden away within the grounds of Chichester Cathedral, just a short walk from Chichester's bustling streets lies Bishops Palace Garden.
Free to visit, this haven is an unexpected space in the city centre, featuring abundant planting, luscious trees and offering outstanding views of the Cathedral. This is undoubtedly a great spot to while away a few hours with a picnic on a warm day – pick up a feast from nearby delis The Barn Little London, West Street Deli or Luckes before exploring the historic Cathedral itself.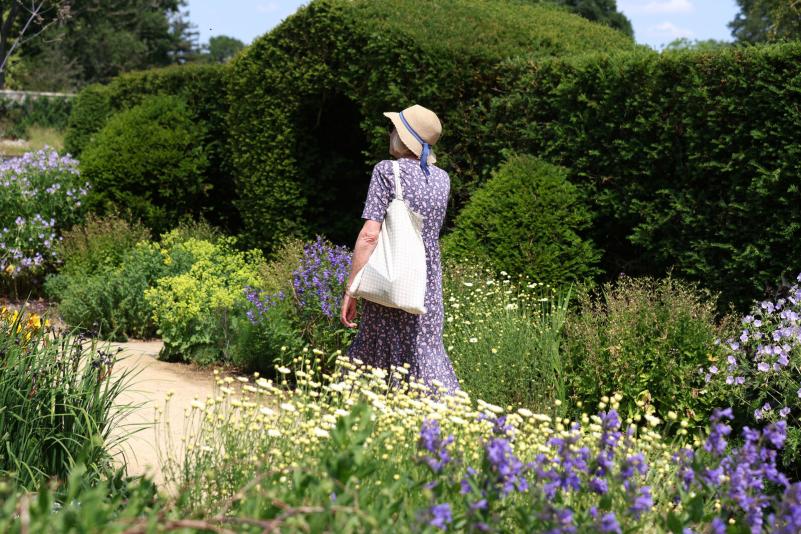 Sitting in a stunning location amid the majestic South Downs, discover bewitching Parham with its elegant Elizabethan manor and eleven acres of gardens. Explore a four-acre Walled Garden, herbaceous borders filled with swathes of flowers, a historic greenhouse, vegetable garden, orchard, and an intriguing 1920s Wendy House. The gardens supply the vast array of floral displays inside the house which are not to be missed. The stunning sprawling pleasure ground comes to life in spring when visitors can admire a sea of snowdrops, daffodils and other wild flowers. Parham opens Easter to late October annually - check opening times here.
More Great Sussex Gardens
Why not explore on from here and take in the stunning Sussex Prairie Garden or the gardens of Wakehurst, Nymans and Leonardslee, or Chawton House in Hampshire.