A Matter of Mindfulness: How to spend a mindful 48 hours in West Sussex
Slow down and take some time to switch on your senses to the natural world around you with this selection of mindful activities, from forest bathing to slow food and a night going off-grid under canvas.
To make the most of this relaxed-pace itinerary, spread your visit over a few days. Alternatively, any of these activities will make memorable trip on its own.
Morning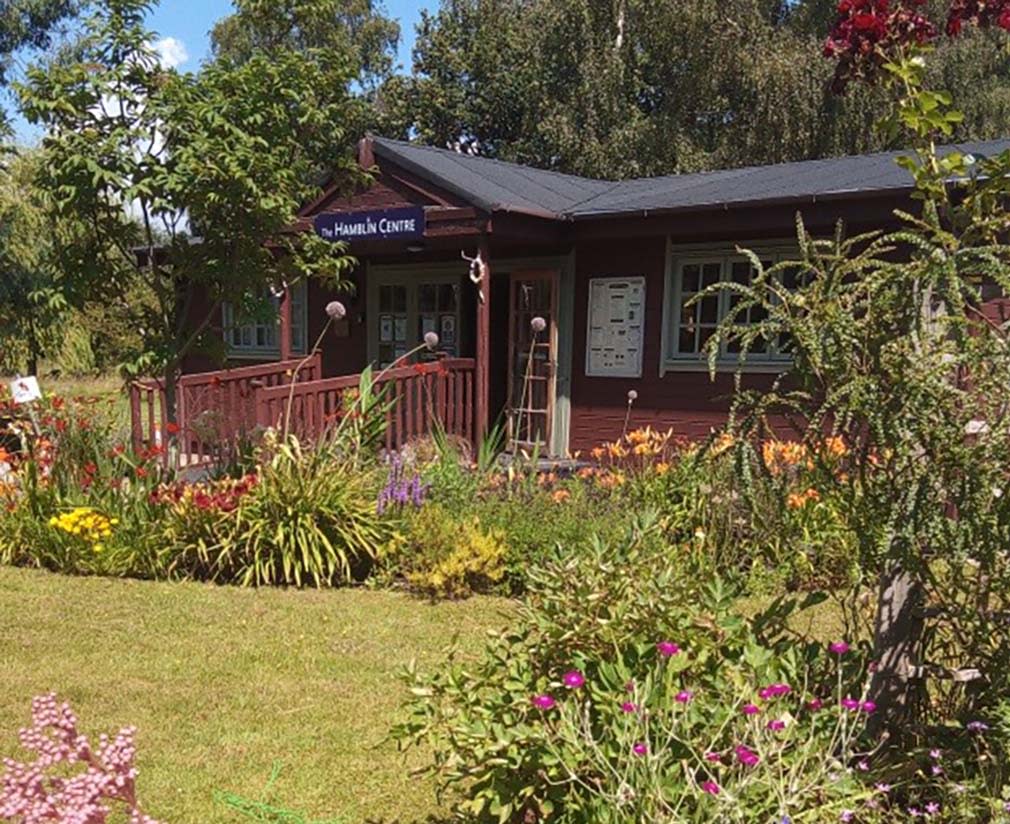 Mindfulness at The Hamblin Centre, Bosham
Reset in the serene surroundings of The Hamblin Centre for Wellbeing and Inner Growth in the historic waterfront town of Bosham. Among their programme of half, one-day and weekend courses are mindfulness and meditation sessions, healing workshops and the ancient practice of pendulum dowsing.
If you can't make it in person, they also host online talks, including popular sessions on astrology.
Lunch
A delicious lunch in awaits you at the nearby Bosham Inn or The Anchor Bleu.
With so many delicious places to eat and drink in and around Bosham and Chichester we have selected just a few for you to chose from here.  For our extensive list of great places to eat and drink in West Sussex take a look here.
.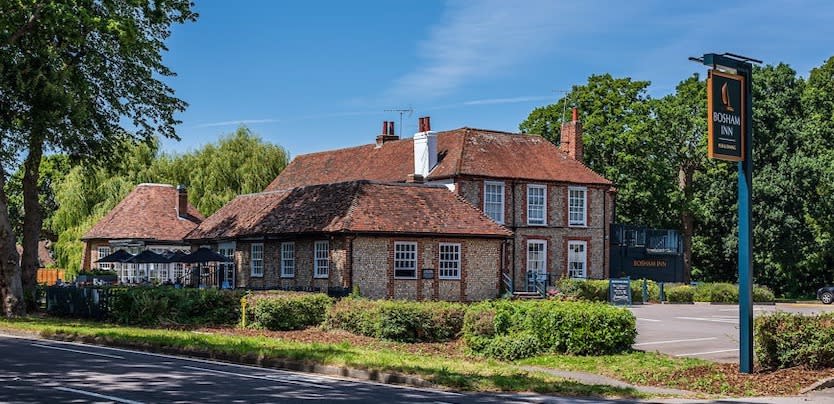 Afternoon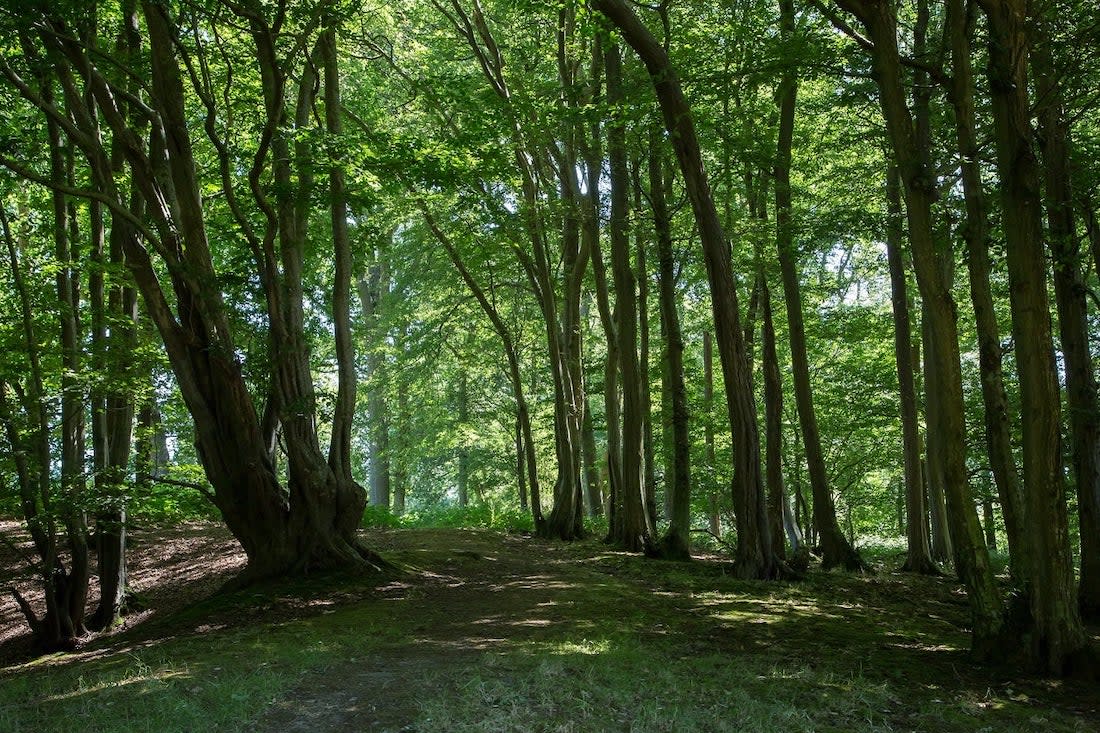 Forest bathing at the Spread Eagle, Midhurst
The Japanese practice of shinrin-yoku, or forest bathing, is believed to lower blood pressure and reduce stress, accompanied by the benefits of immune-system-boosting phytoncides released by the trees. Book onto a two-hour guided session run by Swedish born Helena Skoog via the Spread Eagle Hotel and spa in Midhurst. Helena will show you how to immerse yourself in the woodland, and use all of your senses to tune in to the natural world.
Day packages include lunch or afternoon tea at this converted 15th century coaching inn, or you can make a weekend of it and stay overnight in one of their sumptuous four poster beds, combining it with yoga classes and use of the Scandinavian spa. Currently running monthly on Mondays, from £35.
Evening
Stargazing on the South Downs or beach
Take advantage of the South Downs International Dark Sky Reserve (IDSR) accreditation, with a spot of meditative stargazing. Low light pollution here affords a fantastic view of the night sky, celebrated each February with the annual South Downs Dark Skies festival. Book a stargazing walk* in the Downs or on East Beach with local expert Dr John Mason of the South Downs Planetarium in Chichester.
*Contact the Planetarium directly to book this unique experience
Where to Stay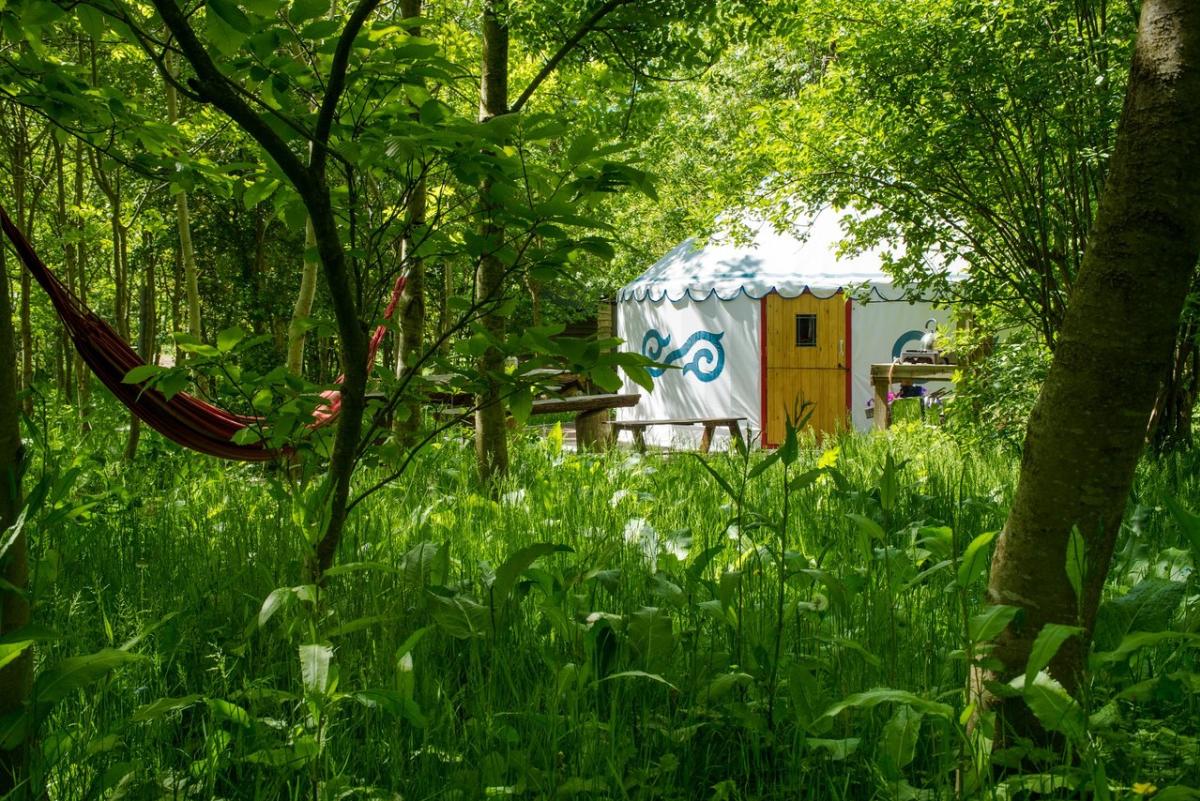 Go off-grid at this family-friendly woodland glamping site just outside Chichester. Sleep in comfort in a Mongolian yurt, equipped with a double bed and heated by a salvaged wood-burning stove. Also at your disposal are hammocks, a hot tub, barbecue, hot showers and a breakfast hampers delivered to your 'door'.  Plush Tents' sustainable ethos means power is supplied by solar panels and a wood-fired boiler, with all fuel sourced from responsibly managed woodland.
Morning
As well as being a place of Christian worship, Chichester's medieval cathedral offers plenty of scope for contemplation for the post-war art lover. The red stained glass window by Russian/French artist Marc Chagall draws its own devotees; elsewhere you will come across inspiring work by Midcentry British artists Graham Sutherland, John Piper and sculptor John Skelton, as well as revered local artist and Royal Sculptor Philip Jackson. There's also a rolling programme of exhibitions by contemporary artists
The Cathedral is free to visit Monday–Saturday (10.00am – 4.00pm) and Sunday (10.00am – 2.00pm). Dogs on leads are welcome.
Lunch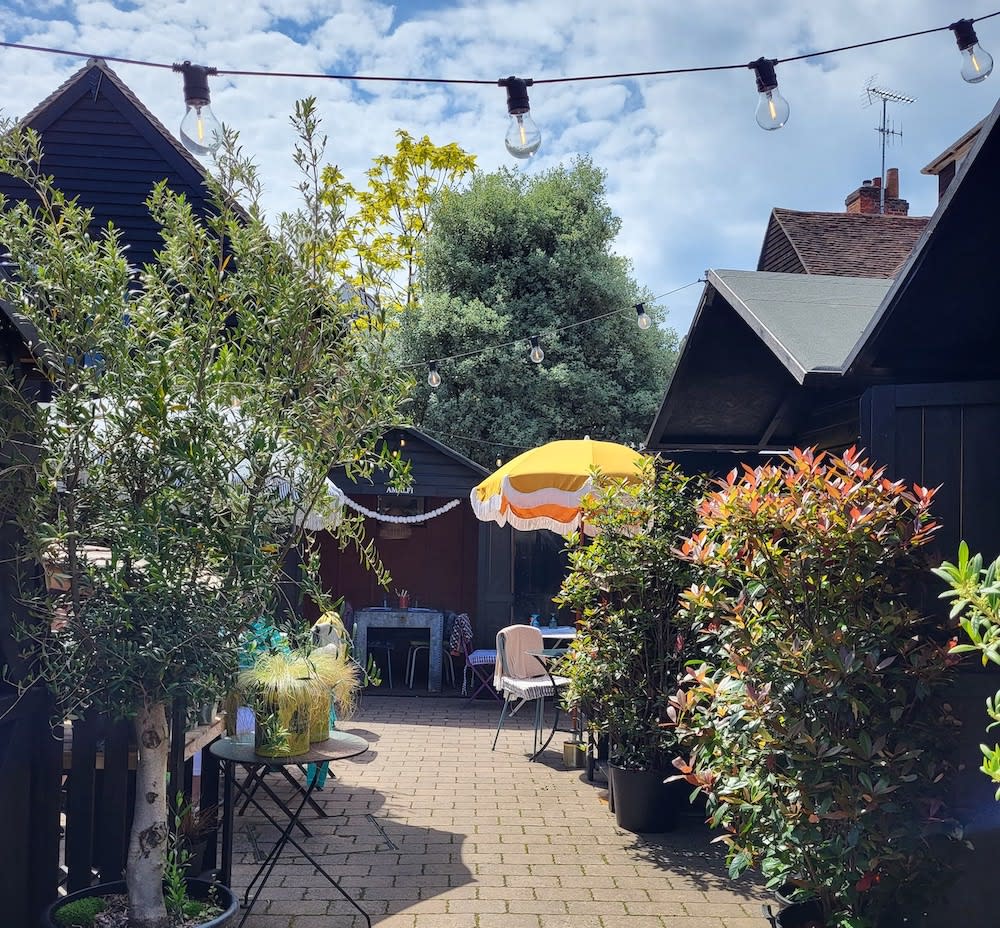 Slow food at The Barn, Chichester
Both a cafe and a food market, The Barn is a member the UK slow food movement, which encourages not just the relaxed enjoyment of food but a considered approach to its production.
The Barn endeavours to source all ingredients within a 30 -40 mile radius of Chichester, so you can sample great local produce such as Goodwood Farm cheeses, sparkling wines from Ashling Park Estate in the South Downs, locally caught fish, and organically farmed meat and veg. Book one of the outdoor huts for a secluded lunch, or buy a picnic from the shop. Keep an eye out too for the Barn's upcoming food and wellness events, including yoga and meditation.
Open Tuesday to Saturday 8am to 4pm and Sunday 10am to 4pm
Afternoon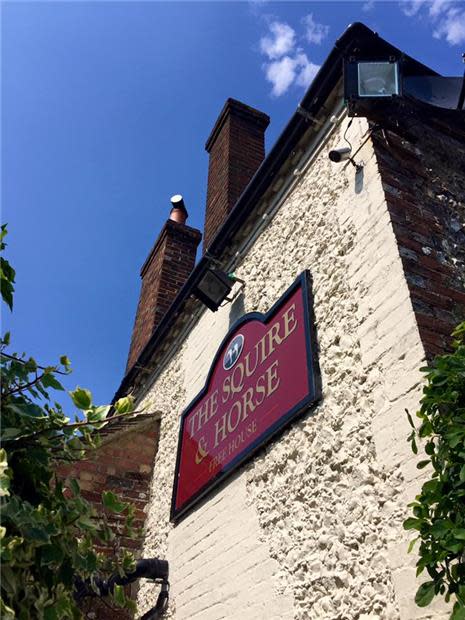 Wild swimming in the Arun by the Squire & Horse pub, Bury
Many wild swimmers swear by the physical and mental health benefits of cold water so, tides and time of year permitting, round off the day with a refreshing dip in one of the area's bucolic rivers such as the Rother (popular spots are Midhurst and Lower Fittleworth) and the Arun (at the Squire & Horse Bury and Houghton Bridge, Amberley). Swimquest run organised group swims from Bury to Arundel a stretch of 6.5km, but tide will help propel you along. If you are swimming all the way to Arundel, refuel at the riverside Black Rabbit pub with views of Arundel Castle.
Safety advice for wild swimmers: As liberating as wild swimming is, do take care. The Outdoor Swimming Society advises: never swim alone; don't underestimate how cold the water will be (and if possible wear a wetsuit to avoid hypothermia); beware of branches and other obstacles hidden below the water, especially if diving; have warm dry clothes ready to put on as soon as you get out; and test the depth and current before you take the plunge.
And Beyond...
If you are continuing your mindfulness escape by walking one of the ancient pilgrims routes that cross West Sussex, or you are on a tight budget, contact the British Pilgrimage Trust about churches offering sanctuary. Rudimentary shelter and a warm welcome can be exchanged for a small donation. Pilgrims could be granted permission to sleep inside the church or to camp in the grounds.
View website