No matter whether you're drawn to these free events for the fitness or social aspect, you'll be welcomed with open arms to run, jog or walk 5k at 9am every Saturday morning.
Children (aged 4 to 14) can also get involved too with junior parkruns taking place at 9am every Sunday.
Where are the parkruns in Chichester?
There are two weekly parkruns in Chichester.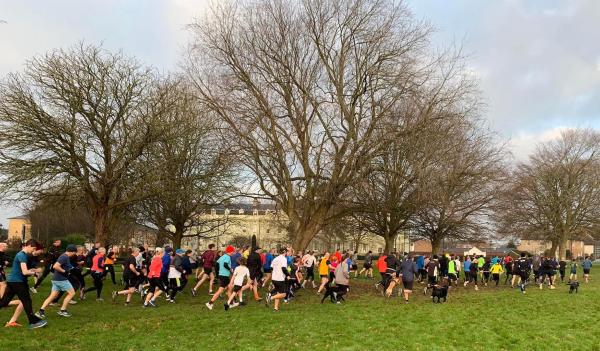 The Chichester parkrun takes place at Oaklands Park, Chichester (PO19 6AP) at 9am every Saturday. The Chichester junior parkrun takes place in Priory Park, Priory Road, (PO19 1NS) at 9am every Sunday.
Both events are free but require registering in advance if you've never been to a parkrun before, otherwise you just need to bring your barcode.
Parks runs near Chichester
If you're just outside of Chichester City Centre, there are a host of other parkruns taking place every Saturday at 9am, including:
"What if I'm not fit enough for parkrun" or "what if I can't make Saturdays" we hear you ask?
There's no need to worry. Parkruns are designed for all abilities, so you can take them completely at your own place.
Other great places to run near Chichester
If you want to tackle some running on your own however – or you can't do Saturdays – here's our selection of the very best runs in and around Chichester and West Sussex.
Length: 4 miles (one way) 8 miles (return)
Terrain: Flat tarmac
Difficulty: Easy
Chichester Canal's four-mile towpath to Chichester Marina makes for the perfect low-impact run.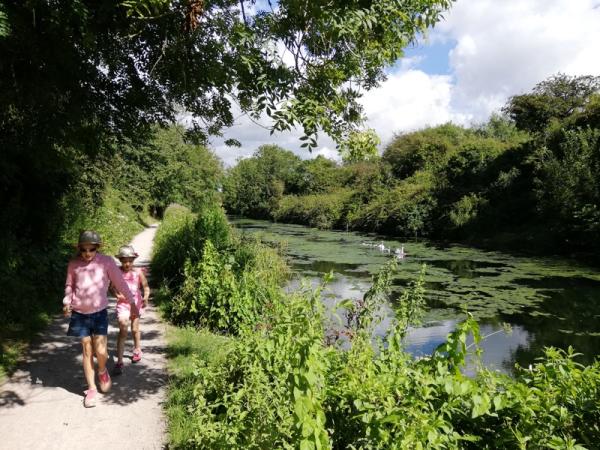 Ideal for those looking for something not too strenuous, the route is entirely flat and runs alongside the 200-year-old canal which is home to a host of wildlife including moorhens, coots, mallards, swans, herons, kingfishers and woodpeckers, amongst many others. Follow the towpath to Chichester Marina and end your run with a well-earned treat at the Boat House Café.
Or, if you're feeling particularly ambitious, turn around and run the 4-miles back to the canal basin (the start of the towpath). By then, there's no doubt you would have earned a much-needed pick-me-up.
While you're here: Pop into the Canal Café to rejuvenate.
Running routes near Midhurst: The Cocking Climb
Length: 4.5 miles
Terrain: Rough underfoot. Steep ascents, slippery when wet
Difficulty: Challenging
Located in the heart of South Downs National Park, close to the South Downs Visitor Centre and the prestigious Cowdray Estate, Midhurst and neighbouring village Cocking offer a huge range of great long-distance and endurance-testing runs.
A not-to-be-missed is the Cocking Climb, offering an unrivalled leg workout.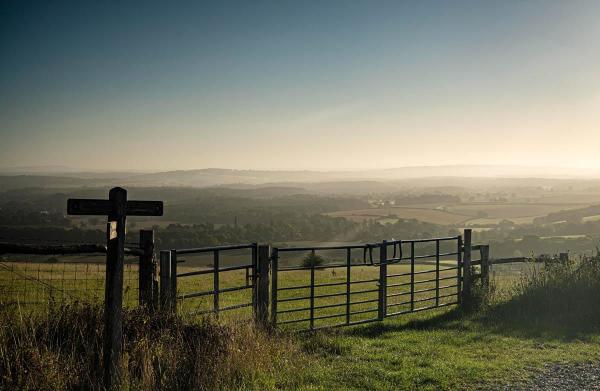 Join the running trail at Cocking Hill car park and follow the South Downs Way for 7k through Bepton Down, up Linch Ball and into Linch Down. Over the course of the run, you'll ascend over 293 meters. While hard work, you'll of course be rewarded with incredible views.
While you're here: At the end, stop in Cocking's community-owned Bluebell Pub, serving fresh local produce, local ales and excellent coffee, alongside a friendly local welcome.
Coastal runs: Selsey Seafront
Length: 2 miles (one way) 4 miles (return)
Terrain: Flat
Difficulty: Easy
Another great option for runners who like it flat is the two-mile run (or four-mile if you're counting the return) along Selsey seafront.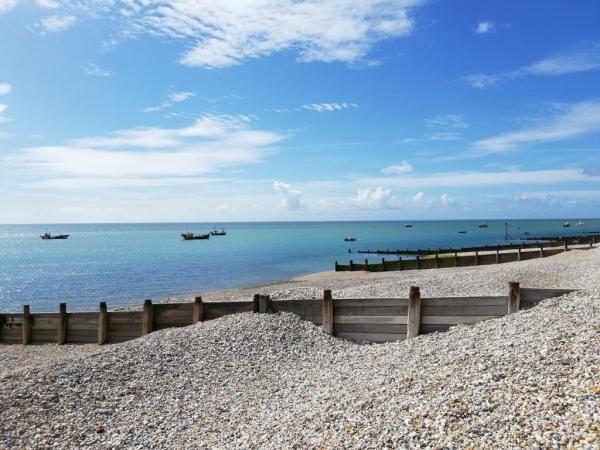 As if the soundtrack won't motivate you enough, Selsey's been tipped as having more sunlight hours than anywhere in the UK, giving you no excuses to end this delightful run early.
Long distance runs near Chichester: Salterns Way
Length: 12 miles (one way) 24 miles (return)
Terrain: Mostly flat tarmac
Difficulty: Moderate – challenging
Also flat, but offering great training for those focussing on long-distance running is the Salterns Way, running across the Manhood Peninsula from Chichester City Centre to West Wittering Beach.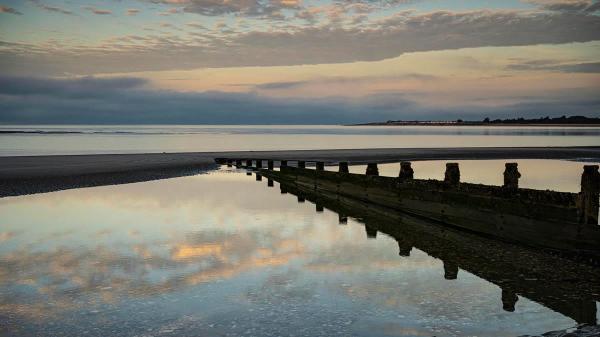 The 12-mile route (or nearly marathon worthy 24-miles if you're running the return) was initially designed as a cycle path. The safe, car-free paths, quiet scenic lanes with little traffic and spectacular scenery throughout however, offer ideal running conditions. Taking you all the way to the soft sands of West Wittering Beach – one of the South Coasts most popular beaches – you couldn't be blamed for ending your run there.
While you're here: With enough water sports on offer to tempt you into the water thanks to local water sports company 2XS, as well as the beach cafe and local pub The Wittering available, there's plenty to make you reconsider running back.
Running in the South Downs National Park: Black Down
Length: 5 miles
Terrain: Steep muddy ascents, rough underfoot, slippery when wet
Difficulty: Moderate – challenging
Looking for a real challenge? We've got just the one for you.
Run to the highest point in the South Downs National Park at the National Trusts's Black Down.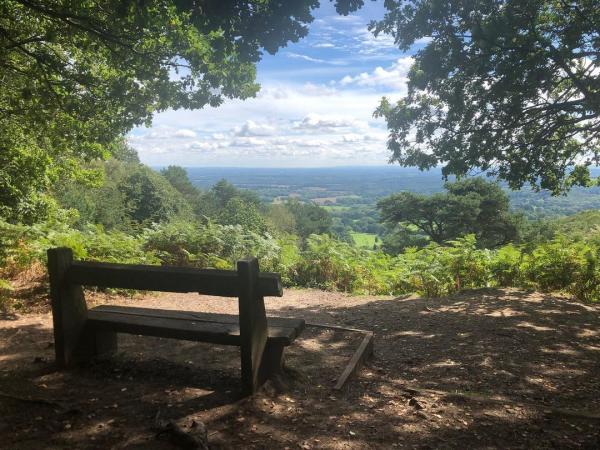 Home to a range of terrains including, unsurprisingly, steep muddy ascents as well as majestic woodland and rural heathland, it's clear why Black Down draws in runners from afar. While the five-mile route from Fernhurst Recreation Ground to the top of Black Down is no walk in the park – with a 657ft ascent involved – the views at the top make for the perfect reward.
Relax on the picturesque curved seat at the top of Black Down for the perfect view and picture spot, before taking on the downhill challenge.
Running routes near Chichester Harbour: Thorney Island Coastal Route
Length: 8 miles
Terrain: Mostly paved surfaces
Difficulty: Moderate
Found within Chichester Harbour, an Area of Outstanding Natural Beauty (AONB) is Thorney Island. While the island itself is an army base owned by the MOD, the outskirts of it – including its incredible beaches – are accessible to the public.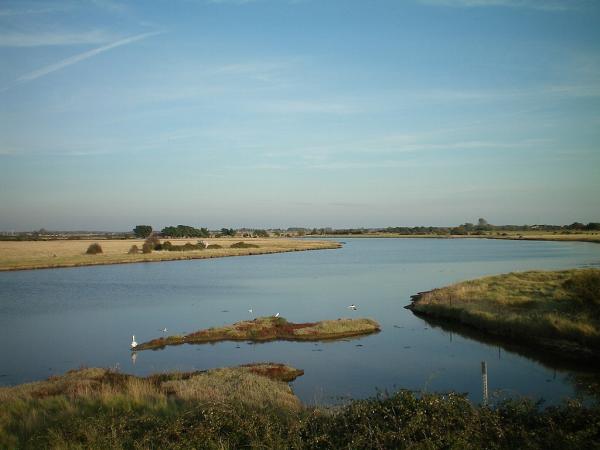 If you're seeking runs in solitude, then this one's for you. Begin and end this circular route in the village of Prinsted, located just between Emsworth and Nutbourne. The eight-mile loop around Thorney Island is on mostly paved surfaces and is suitable for all skill levels. Thanks to its relatively remote location you'll have the incredible views offered by Thorney Island largely to yourself, although you may have to share it with some of the birds who call the neighbouring Pilsey Island home.
Run past untouched stoney and white sand beaches, along mudflats, explore the 11th Century Church of St Nicholas and visit its neighbouring war graves. You'll also have a chance to see the seal colonies at the harbour – what more could one run offer!
Arundel rivers and hills
Length: 5.5 miles
Terrain: Mixture of paved surfaces, rough terrain and steep ascents
Difficulty: Moderate
Explore the very best of the historic market town of Arundel on this moderately graded run, beginning and ending at Swanbourne Lake.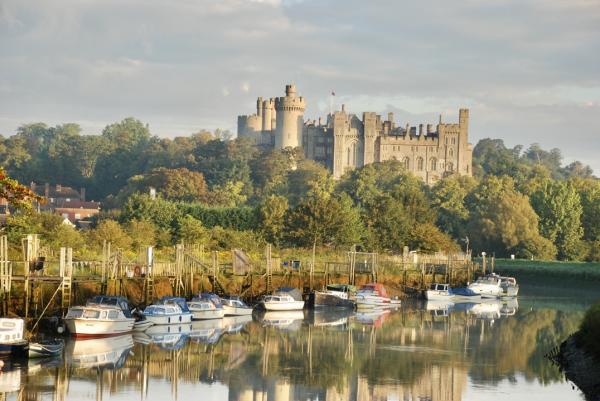 This 5.5-mile run brings together a castle, river, lake and great views with the 'Crawfords Hill of Death' – a must do for any keen runner in West Sussex. While its name may be intimidating, the steep hill climb is well worth it for the incredible views over the town. If you're still relatively new to running, don't be put off the by one big ascent however, as the rest of this run is relatively flat.
While you're here: You'll also run past Arundel's famous wetlands and have a chance to explore the town – home to a plethora of coffee shops, cafes, restaurants and pubs.
Looking for more sports and outdoor things to do in Chichester and West Sussex?
See our full range of sports and outdoor activities in West Sussex here.