Free things to do with the family
A family day out in Sussex doesn't have to break the bank. In fact, it doesn't have to cost a penny. With wide expanses of glorious countryside and miles of coastline to explore there's plenty to entertain.
Whether you're exploring the historic City of Chichester, the beautiful market towns of Midhurst and Petworth, or the extraordinary seaside town of Selsey, here are our top picks of free things to do with the family in our patch of Sussex:
Spot rare wildlife in an Area of Outstanding Natural Beauty: Chichester Harbour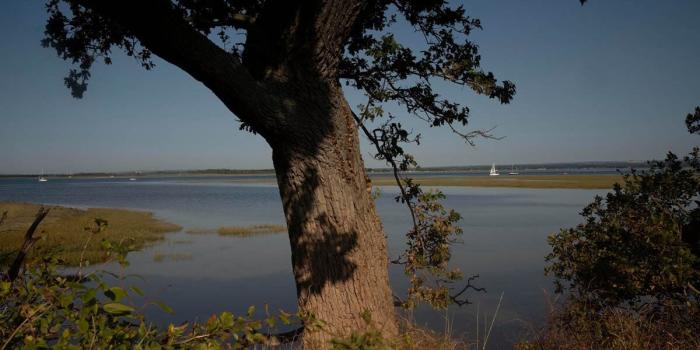 An Area of Outstanding Natural Beauty (AONB) and home to rare wildlife and coastal habitats, Chichester Harbour is the place to go for nature obsessed families. From Curlew, Godwits, Herons and Gulls to Oystercatchers, Avocets and Harbour seals, you'll be astounded with the variety of wildlife that call Chichester Harbour home.
Pack up a picnic ready to explore the huge range of footpaths in and around the villages of Bosham, Fishbourne and Itchenor – all which border the harbour. Families can spend days exploring this beautiful corner of the country without blowing the bank. Whether you want to explore by foot or bike, there's abundant wildlife to be discovered. Chichester Marina is a great place to set off from and also offers bountiful boat spotting too! 
Explore some of our highly recommended routes here.
Enjoy free family activities: RSPB Pagham Harbour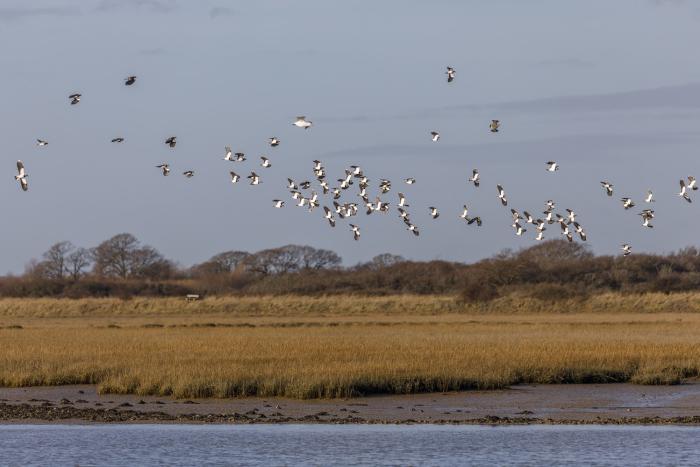 Another great option for nature loving families is Pagham Harbour, an Internationally important Nature Reserve covering over 600 hectares. Salt marshes, tidal mudflats, shingle, wet grasslands and reed swamps provide a home to a huge array of wildlife, plants, and bird life including waders and wildfowl, Brent Geese, Wheatears, Sand Martins, ChiffChaffs and Terns.
It's possible to see up to 60 bird species in a day here, and you may be lucky enough to spot seals, herons, voles and more in this quiet, peaceful setting. The RSPB Visitor Centre offers fun and free trails for children to get exploring as well as information on what to see, walking routes, cycling routes and what the latest sightings are (plus takeaway drinks and snacks), providing a full day of adventuring.
Crabbing Fun: Chichester Harbour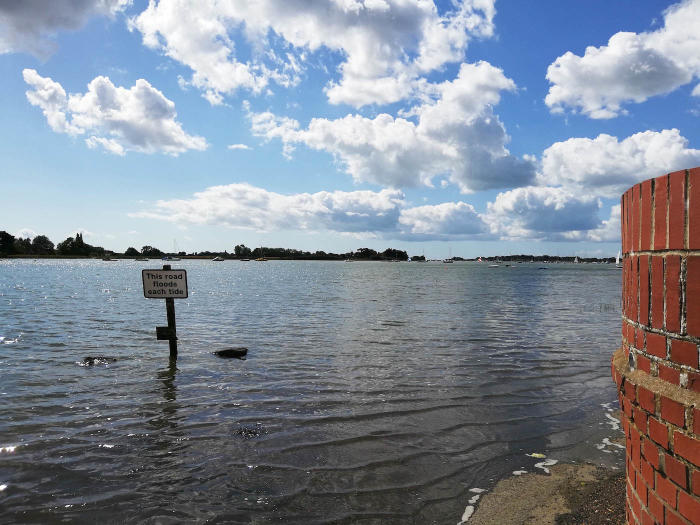 A crab line can provide hours of entertainment as you see which different types of crabs you can collect. You'll need a bucket of water to keep your catches in before returning them to the sea and some bait (uncooked bacon works a treat), and be gentle as you look at your specimens to help prevent little fingers being nipped. Great places to try this out are Bosham, Itchenor and Dell Quay.
Discover Chichester's secret waterway: Chichester Canal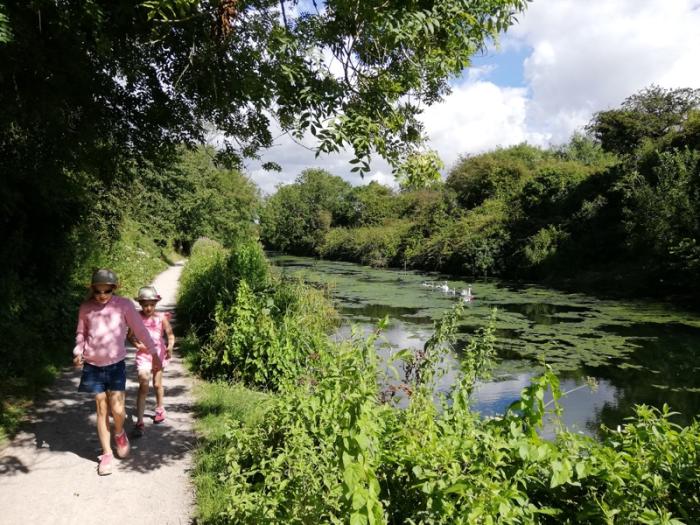 Did you know Chichester is home to a hidden waterway? Not many people do.
The 200-year-old Chichester Ship Canal has got to be one of Chichester's best kept secrets, and it's just a 10-minute walk from the City Centre too. Chichester Canal was once part of the former Portsmouth and Arundel Canal, which opened in 1823, linking Chichester to the sea, and is now a leisure waterway, navigable for two miles to Donnington where the Canal continues on to Birdham.
There's so much you can do at the canal for free. Bring a picnic and watch the boats and paddleboarders, or walk or cycle the 4-mile towpath to Chichester Marina. Being a hotspot for local wildlife, you're guaranteed to see a lot along the way, with moorhens, coots, mallards, swans, herons, kingfishers, whitethroats, common sandpipers, spotted flycatchers, woodpeckers and much more calling the canal home. There's nothing better than sitting by the water and watching the world go by.
Seal spotting with a twist: Selsey's Seal Art Trail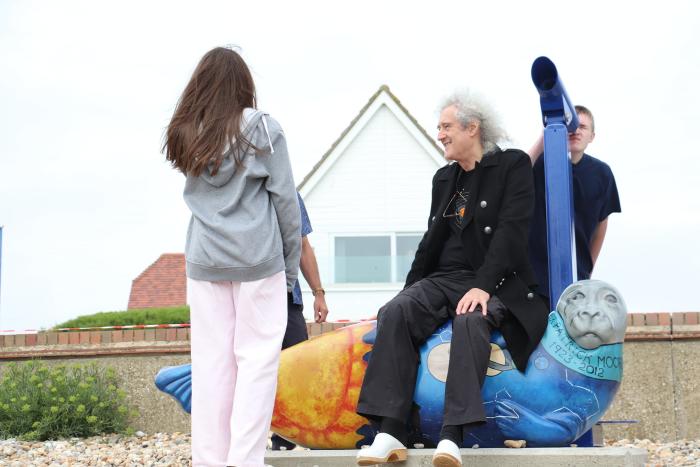 The historic fishing town of Selsey is famed for its Selsey Crab which is lauded across the globe as one of the very best. The town has a proud fishing heritage and there is still a strong cultural connection to the sea, with a fishing fleet moored offshore bringing in the catch. Follow Selsey's Seal Art Trail – using seals as signposts – to learn more about this fascinating seaside town. Every Seal, which has been designed by talented local art students, has a unique QR code for you to discover more about Selsey's fascinating heritage and wildlife.
When you're done, head to one of Selsey's two great beaches, home to clear, clean water and unspoilt shingle shores. Whether you head to Selsey's East Beach – offering great views of the towns fishing boats moored out at sea – or to Marine Beach where dogs are welcome year round, there's no better place to soak up the sun, stretch your legs or enjoy a sea swim, at no cost at all.
Go Stargazing amid Sussex's Dark Skies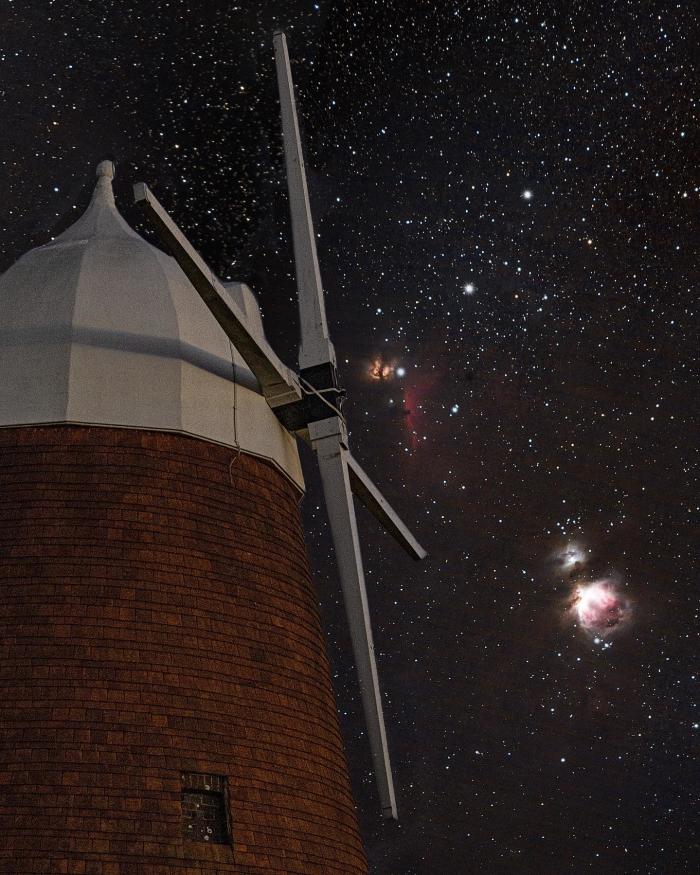 Image: South Coast Droner/Nathan Hill
Did you know the South Downs National Park is a designated Dark Sky Reserve? You can get great views of the fabulous starry skies from many locations around the district. Try Harting Down , Iping Common near Midhurst, Itchenor on Chichester Harbour or along the coast at the Witterings or Selsey which, on a clear night, make perfect stargazing spots.
Take a stroll: The Cowdray Estate, Midhurst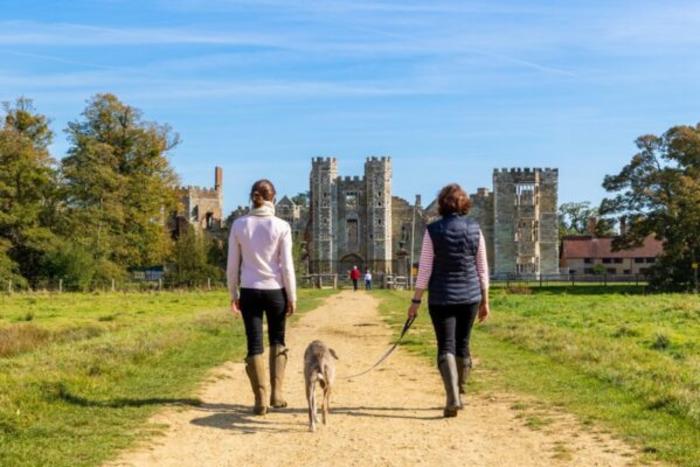 Image: Cowdray Estate
The 16,500-acre family-owned Cowdray Estate in Midhurst is home to Tudor ruins, world-renowned polo, a large golf course, the impressive Cowdray House, an award-winning farm shop and café, and so much more.
With miles of spectacular walks over a variety of landscapes on offer, so much of this beautiful estate can be explored for free. Take a family walk past the historic Cowdray Ruins, admire the Queen Elizabeth Oak in the Deer Park near the picturesque picnic spot of Benbow Pond, enjoy Lawns Polo Grounds, explore the John Cowdray Arboretum or take a walk to Cowdray Farm Shop & Café from Midhurst town centre – there's so much to choose from.
Explore 900 years of history: Chichester Cathedral
The 900-year-old Chichester Cathedral has a huge range of treasures to be explored. From medieval stone carvings and remains of Roman roads, to music and world famous contemporary artworks such as the Chagall window, there's something for all ages and interests.
Entry to the Cathedral is free year-round, and it's open every day. You can join a guided tour for small groups which run at 11.15am and 2.30pm from Monday to Saturday for just £4 per person – tours last about an hour and there's no need to book in advance, just visit the Cathedral gift shop to purchase your tickets. There are a number of special trails on throughout the year for children of all ages to help them learn and have fun while exploring.
Visit a historic lifeboat station: RNLI Selsey Lifeboat Station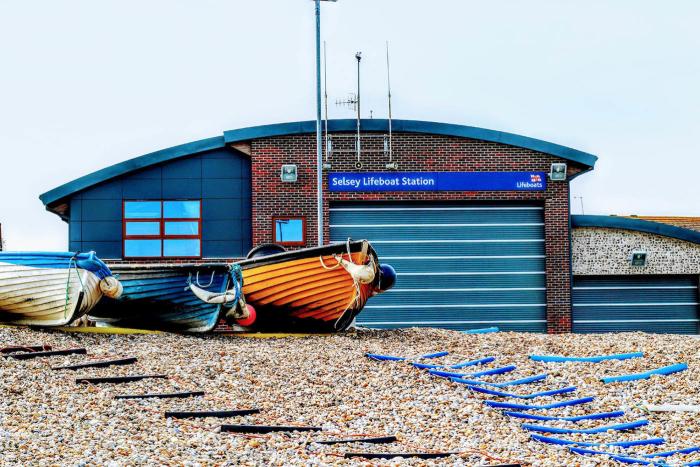 Image: SeaShore Pics
Selsey has operated and crewed a Lifeboat Station for over 155 years, and you can explore it for free between 10.30am and 3.30pm on Tuesdays through to Sundays (donations welcome).
Visitors of all ages are guaranteed to be amazed by the Shannon Class Lifeboat, Denise and Eric, which they can admire from the viewing gallery in the Experience Room. Imagine it speeding out to sea as you hear all about its design, purpose and adventures from a member of the volunteer Visits Team. Go on to watch videos about the Station, the Lifeboats and the work of the RNLI, children will also learn some great water safety tips on route. As if that's not enough, the lifeboat station is (of course) located right on the beach so if it's a nice day when you visit, you can make the most of the seaside at the end. We think it's the perfect day out! Selsey Lifeboat Day is held each August is a fantastic family day out, with spectacular demonstrations by the lifeboat crews as well as a host of entertainment.
Picnic in the Park: Petworth Park
While entry to Petworth House is ticketed, its free to explore Petworth Park, its 700-acre deer park. This famous park, located on the doorstep of the historic market town of Petworth famed for its antiques, was designed by Capability Brown. Its expansive parkland and far reaching views were the inspiration for many of Turner's paintings.
With trails to explore, trees to climb, picnics to be eaten and landscaped gardens to admire, there's plenty to keep the family entertained for a whole day. As you explore here, you can catch glimpses of the park's historic herd of fallow deer, which have been at Petworth for over 500 years.
Explore the South Downs Way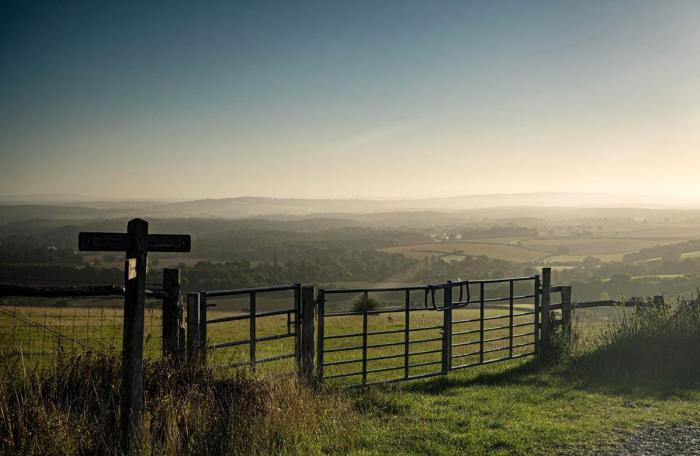 It takes between seven and nine days to complete the entire 100 mile stretch of the famous South Downs Way and is an epic undertaking. You can see some of the best bits in one day by walking smaller sections, making it more manageable for smaller legs. With some of the South Downs Way's most striking scenery located within the Chichester District, the whole family will be rewarded for their efforts - pause at drink and cake stops along the way to supplement your picnic.
Join the trail at Cocking Village, a few miles south of Midhurst, Harting Down or Bignor Hill near Amberley. You will find some demanding climbs and steep descents, mixed in with easier segments. Find more information about locations to access the trail here.
Whether you are walking or cycling (the trail is suitable for mountain bikes only) the incredible views will take you away. It's time to get active!
Walk in Roman footsteps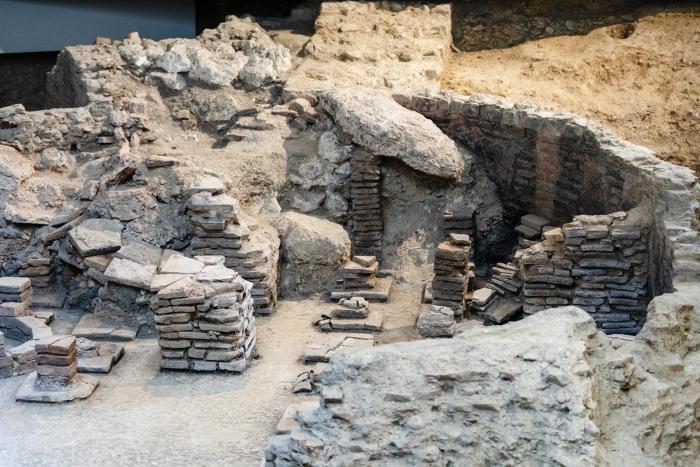 The award-winning Novium Museum, in the heart of Chichester, is built over the remains of an incredible Roman bathhouse, offering the chance for the whole family to learn about life as a Roman for free. The bathhouse would have been used as a meeting place, to engage in leisure activities and to talk business. Take your family back in time as you imagine the games that may have been played, the books read and the beauty treatments enjoyed in this bathhouse from a time gone by.
The learning doesn't stop there. The museum is home to three floors of fantastic exhibitions, telling the fascinating story of Chichester District and its rich heritage and an ever changing exhibition on the museum's top floor (as well as a great view over the rooftops of Chichester. Don't miss the Roman City Walls too, they're almost complete and give great views of the city as they pass through green spaces (small family members will love stopping at Priory Park's playground).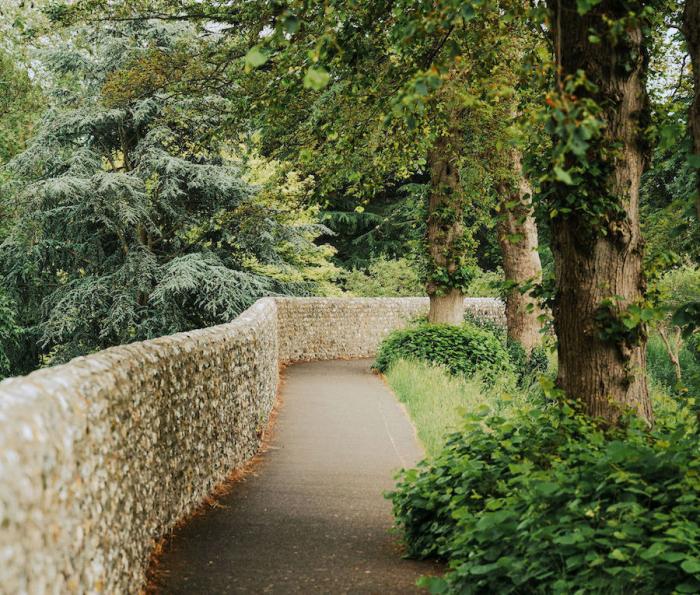 Spend a day on the beach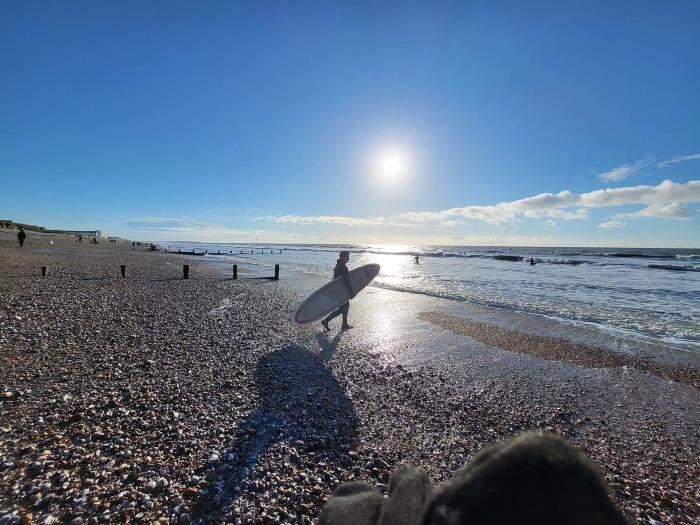 The sand and shingle shores of East Wittering beach couldn't be a better destination for bucket and spade family fun, coastal treks and adrenaline fuelling water sports. Whatever your family desires, you'll find it all here on the West Sussex coastline.
On breezy days you'll see the waves dotted with surfers of all kinds, and on calmer days SUP (Stand up Paddle) is the name of the game. Bring your board and jump right in, there's plenty of space for everyone. What's more, dogs are also welcome on the beach year-round so there's no need to leave your four-legged friend at home.
Stay until the end of the day to experience an unforgettable Sussex sunset. The perfect end to a fun, breezy and free family day out.
More family things to do in the Chichester District
Still looking for more inspiration? Find out about more great family days out here.