High Energy Adventures Await
The rolling hills of Sussex are synonymous with sport. With enough footpaths, cycle paths, bridleways and waterways to keep you busy from dawn till dusk (check out some of our best walking and cycle routes including the famous 100-mile-long South Downs Way here), there's no doubt that this is the perfect destination for sporty types.
But why not ramp things up a little this summer? From discovering your inner Sir Stirling Moss at Goodwood's brand-new race simulator or taking to the skies in a Top Gun Air Combat Mission, to taking on the UKs longest wakeboard cable and learning to play polo at the home of British Polo, you can find it all in West Sussex.
Adrenaline junkies read on...
Discover Your Inner Sir Stirling Moss at Goodwood's New Race Simulator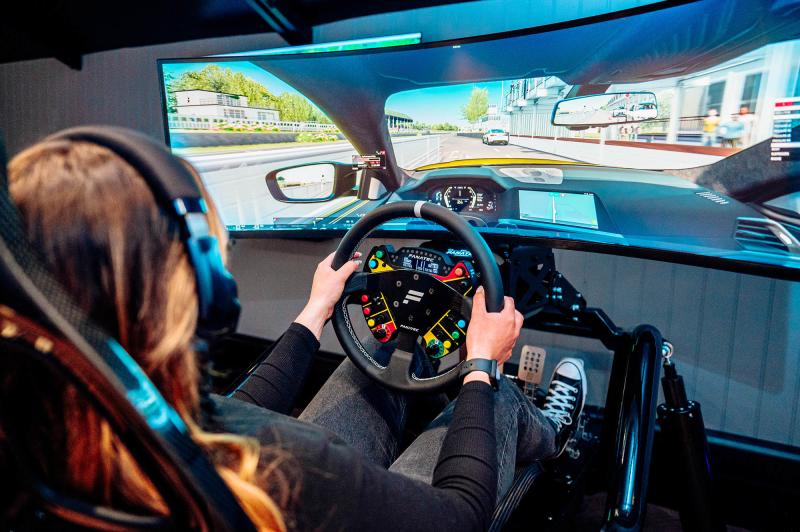 Some places just seem to have it all. With a world-class Race Course, thrilling Motor Circuit, historic aerodrome, stately home, prestigious farm shop, four-star hotel and spa, and events that draw in crowds from across the globe, Goodwood is certainly one of those places. But the newest string to its bow may be just up your street if thrills are what you're seeking.
Step inside Goodwood's Exsim VR5 Simulator to discover your inner Sir Stirling Moss. Using D-Box actuator technology and custom-developed motion profiles, you'll feel every part of the historic Motor Circuit track as you take on the fast-sweeping corners, quick straights and tight chicane in Goodwood's new race simulator. Ramping up the pressure, guests can watch you on the big screen as you compete against three other drivers. Can you make it on to the Motor Circuit leader board? It's all in your hands.
Refresh and Refuel: After such an adrenaline spike, you'll certainly be in need of a refresher. Head to Goodwood's award-winning sustainable restaurant Farmer, Butcher, Chef. Indulge in mouth-watering dishes created using the produce reared and grown just yards away at Goodwood's Home Farm. While you may have ramped up the virtual miles, there's no need to worry about the food miles here.
Try the Next Big Thing with 2XS: Wing Foiling at West Wittering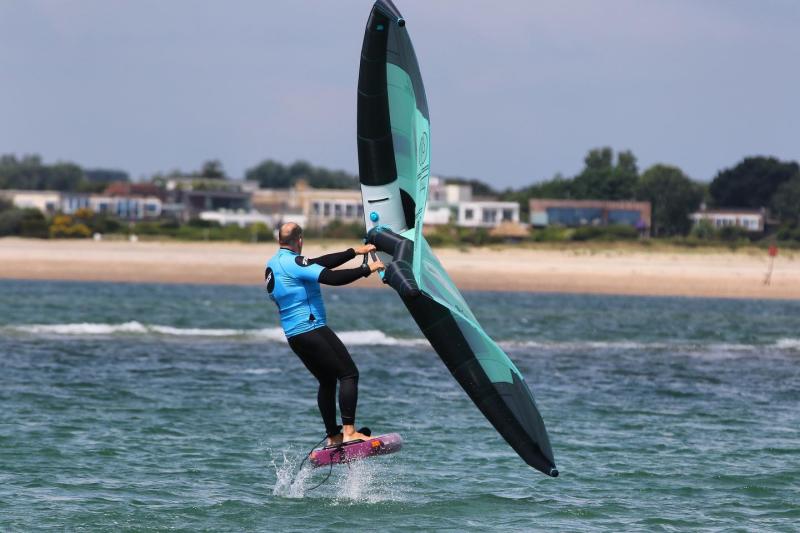 Image: 2XS
If you're a thrill seeker looking to try out the next big thing, then here's one for you. Wing foiling. Intrigued? You're not the only one. Wing foiling is tipped to be a hit. The perfect combination of surfing, windsurfing and kitesurfing, wing foiling will see you standing on a board, holding a wing and being propelled across the water - at high speeds may we add - by an upwards and sideways force. Adrenaline inducing enough?
Get the low down from the professionals at 2XS with a two-hour 'WINGTRO' taster session at West Wittering Beach; Sussex's most popular Blue Flag Beach* home to great surf and great scenery. With over 30 years' experience in running water sports courses, you couldn't be in safer hands. During the taster session you'll learn the basics of using the Wing on either a SUP or beginners windsurf board, getting you ready to progress onto the foil. In addition to learning about set-up and self-rescue, you'll also cover going upwind, tacking and gybing, and recovering the Wing in different positions on the water.
*Due to its popularity, we recommend booking your parking for West Wittering Beach in advance.
Refresh and Refuel: Once you've finished on the water, take the seven-minute drive or 10-minute cycle to East Wittering's Drift in Surf Café for freshly pressed juices, delicious coffee and nutritious food. This independent café prides itself on being a hub of activity, creativity and caffeine-induced ideas – the perfect spot to get planning your next thrill-seeking activity.
Take to the Skies on Goodwood's Top Gun Combat Mission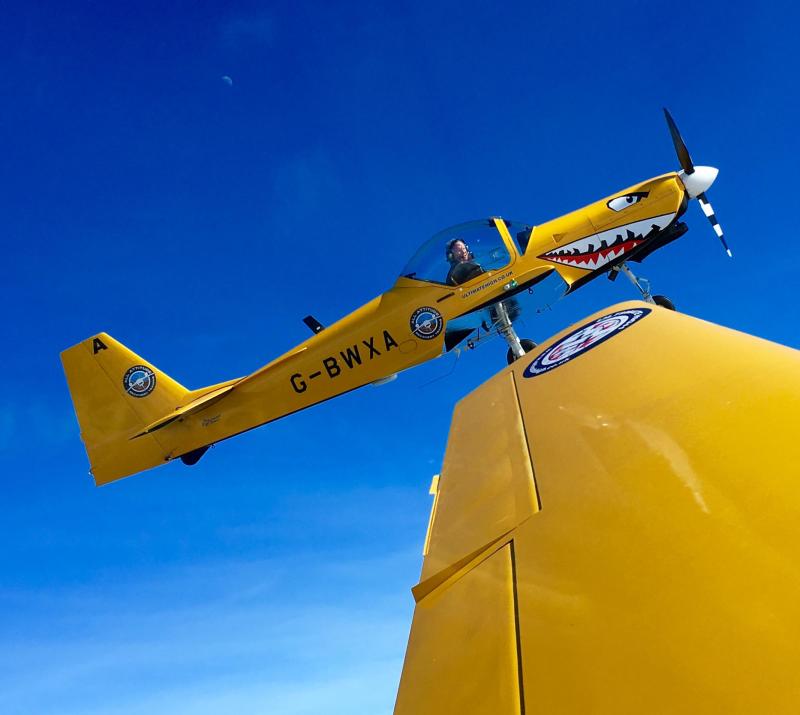 If staying on the ground doesn't quite do it for you, how about hitting the skies? From trial lessons in modern light aircraft, to experience flights in classic warbirds - including the 1943 Harvard and 1944 Spitfire - there are a huge range of flight experiences to choose from at Goodwood's historic Aerodrome. But, if you feel the need for speed, ramp it up with a Top Gun Combat Mission. The ultimate flying experience for the dedicated thrill seekers amongst us.
Fly in a Slingsby Firefly with an ex-military flying instructor who will teach you about the aircraft controls and how to fly aerobatic manoeuvres. Experience a formation take-off and close formation flying, before being introduced to tail chasing and air combat against your opponent.
Refresh and Refuel: If channelling Maverick has left you in need of a refuel, wander across the airfield to Goodwood's Aerodrome Café where you can dine on delicious light bites while enjoying panoramic views of the airfield. While away the day watching Harvards, Spirtires, Tigermoths, helicopters and visiting aircraft coming and going. Maverick would certainly approve.
Tackle the South Downs Way on Two Wheels with Marmalade MTB

23-miles on two wheels, with a 980-metre ascent, panoramic sea views, challenging climbs and speedy downhill runs. Sound thrilling enough for you? Spend your day doing just that with Marmalade MTB this summer. Whether as a custom private experience or as part of a Marmalade group ride, Marmalade MTB's 'Central Downs Explorer' brings together the best bits of the famous South Downs Way, with expert support from an experienced local guide.
During the ride - which takes approximately three to four hours - you'll pass through the quintessential hamlet of Charlton, pick up the West Sussex Literary Trail, take a speedy descent from Heyshott Down, follow in the footsteps of the Romans at Bignor, descend to the foot of the Arun Valley and ride on the fast-flowing Roman roads of yesteryear via the Monarch's Way. You'll be taking in all the best sights, whilst working up a sweat - what could be better than that?
Refresh and refuel: The Central Downs Explorer begins and ends at The Fox Goes Free pub in the hamlet of Charlton, near Singleton and Goodwood. So where better to refuel? This 400-year-old country pub, restaurant and inn is home to great food and ale, not to mention one of the best pub gardens in West Sussex. Find it on our Best Pub Gardens in Sussex round-up. 
A little bit extra: Love the sound of a mountain bike adventure but wish it was longer? Marmalade MTB have recently teamed up with The Beach Littlehampton to offer a two-day Shore to South Downs Activity Retreat, bringing together guided mountain biking on the South Downs, with paddle boarding, paddle board Pilates and sea swimming. The perfect combi-mini break for those who love adventure and relaxation. Find out more here.
Get in the Saddle: Experience the Thrill of Polo with Cowdray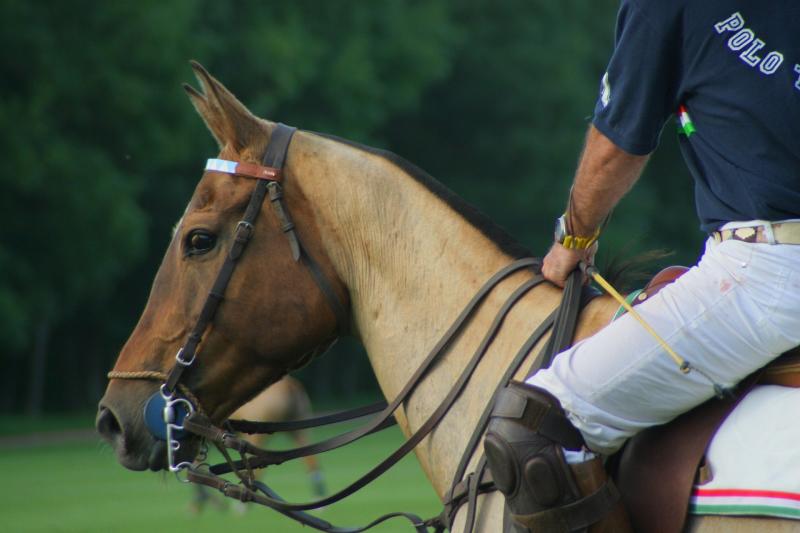 Experience the thrill of being in a saddle of a different kind with a polo lesson at the prestigious Cowdray Estate. Recognised worldwide as the home of British Polo, as well as hosting the British Open Polo Championships every year, you'd be hard pressed to find a better place to get to grips with this unique sport which has been described as 'high stakes chess for the adrenaline junkie'.
Whether you're an experienced rider or a novice, Cowdray's Introductory Sessions welcome everyone. They bring together many aspects of this fast-paced, strategic sport including stick work, learning to ride 'polo style', and stick and balling. You can opt to do a three or five hour session depending on how much you wish to challenge yourself. The adrenaline kick you'll get from learning polo where some of the world's Polo greats have played is sure to be hard to match.
Refresh and refuel: The home of British Polo is also home to some pretty great food too. Whilst visiting the Cowdray Estate, make sure you pay a visit to the award-winning Cowdray Farm Shop and Café. Here you can enjoy breakfast, lunch and afternoon tea created using fresh, local ingredients produced by the Estate and local suppliers, while admiring incredible views.
Take on the UKs longest 2.0 HD Wakeboard Cable at Chichester Watersports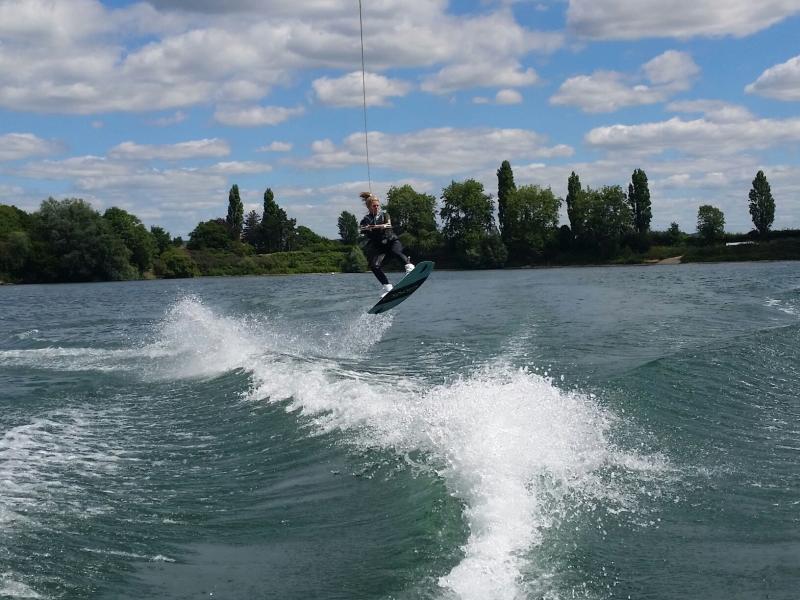 Last but not least, if you're always up for a challenge then why not take on the UKs longest 2.0 HD Wakeboard Cable? Located at Chichester Watersports - also the home of many other exhilarating activities including windsurfing, water-skiing, kayaking and banana boat rides - the wakeboard cable is suitable for everyone from beginners to advanced riders, with expert instructors on hand to push you to the limit whatever your level.
If you've never tried it before, you'll soon understand why wakeboarding is one of the fastest growing water sports worldwide. Not only will you be experiencing the thrill for yourself as you zip through the water at high speeds, but your body will be enduring a high intensity work out at the same time, what could be better than that? Bring your friends and loved ones along to chill out at on the waterside decking area as you work your moves (or try to stay standing) on the wakeboard. Can you make it all the way?
Refresh and refuel: After all that thrill seeking you may need some peace and solitude. Take the eight-minute car journey from Chichester Watersports to Denmans Garden where you can meander through the four-acres of tranquillity before unwinding with delicious coffee and cake in Midpines Café.
More great attractions and activities in West Sussex
Still seeking more adrenaline? Or perhaps you have your eye on an epic walking challenge? Whatever you're seeking, browse our full range of great things to do in Sussex here.