48 Hours in Selsey - the sunshine capital of the UK
Selsey is a unique seaside town, rich in history and wildlife, at the most southernly tip of West Sussex, 8 miles out into the Solent. With more sunlight hours than anywhere in the UK, it is a true destination.
Steeped in the tradition of fishing, internationally famous for its seafood.  It is one of the last remaining towns on the South Coast where fishermen can be witnessed bringing in the fresh catch.  
Surrounded by miles of natural beaches on all but the northern side, with its bathing water rated as Excellent, Selsey caters for many activities, experiences and interests.
Beaches ideal for grabbing an umbrella and staking your claim for the day in the sunshine.  Wild natural beaches for exploring by foot in all seasons. Beaches to spot the abundance of wildlife from sea birds to seals and even dolphins.
Further inland its RSPB Nature Reserves of Pagham Harbour and Medmerry offer long walks and cycle rides through breath-taking rugged landscapes of panoramic views and glorious sunsets. Bursting with wildlife these reserves are a true retreat and escape from urban areas, every view is Instagram ready for capturing the perfect photograph.
Even after dark, discover Selsey's dark skies and stars made famous by the late Sir Patrick Moore.
The town itself is bustling with independent retailers, restaurants, cafés and pubs - a visit is a great opportunity to sample Selsey's local produce.
Morning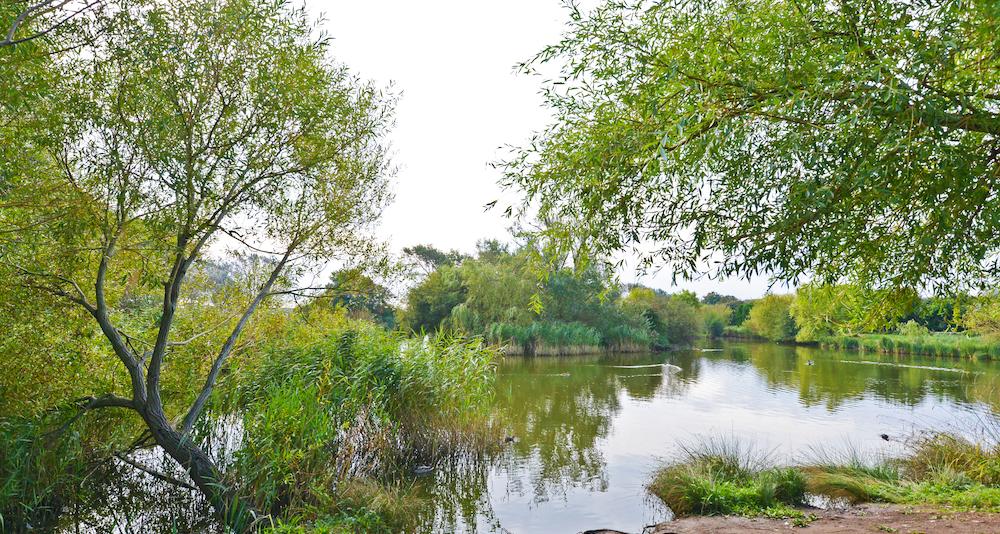 Start the day at East Beach and follow the Seal Art Trail.  On your way to the seafront, visit Selsey's popular bakery, Enticotts or the Fruit Basket at East Beach's local parade of independent retailers to pick up something delicious.
Amble along towards the seafront, past East Beach Pond, which is an oasis of nature and tranquility, regular haunt for model boat enthusiasts.  Here you can find one of the seal sculptures which make up the Selsey Seal Art Trail, this seal commemorates the role Selsey played during the two World Wars. Click on the QR code plaques on each seal to learn about the story behind each one as you find them on route.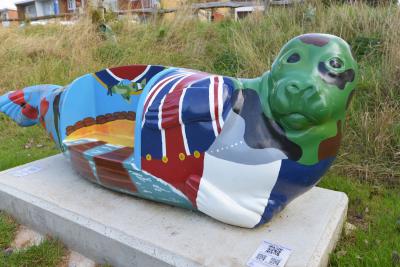 Head towards the seafront, past the Map Seal which sets out different routes around Selsey.  The orange route will take you along the sea defence wall, past the third seal which is a nod to Selsey's diving and fishing heritage onto Selsey Fisheries.  This is one of the last working fishing beaches on the South coast. If you time it right, you could see the fishermen bringing in their catch of Selsey's world famous crab and lobster.  If you miss that you can still visit Julie's fish shop to sample Selsey's seafood.
Next stop is RNLI Selsey which has been a permanent guardian of Selsey's waters since 1861.  This free of charge visitor experience of a crewed Lifeboat Station gets you up close to the huge Shannon Class lifeboat and smaller D Class inshore lifeboat.  You can immerse yourself further by getting the chance to try on the kit and at specific times see the crew and boats in action during their practice drills.   Get in the mood for a sea themed lunch by joining in with a sea shanty as the Selsey Shanty Men regularly perform outside.
For lunch you could grab some cooked lobster, crab, prawns or cockles and sit on the pebbled beach, taking in the sea views whilst watching the bobbing fishing boats.  Alternatively carry along heading west and to the close by Lifeboat Pub for a pint and fresh crab salad or one of their traditional British pub dishes.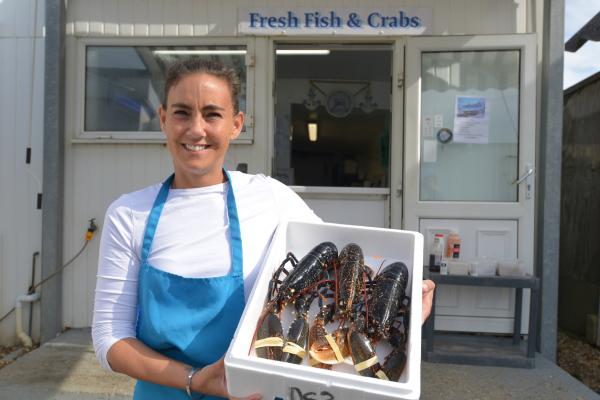 Afternoon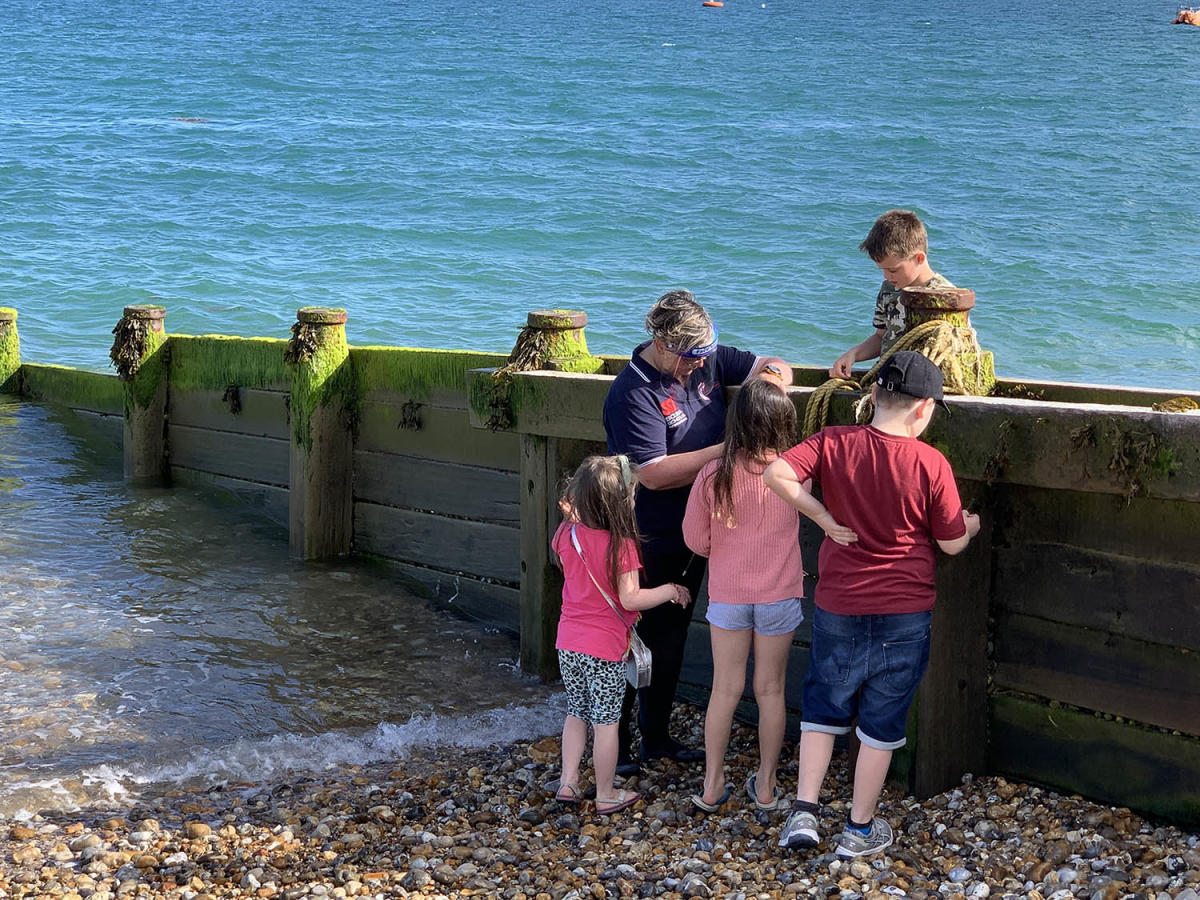 It's now time to carry on west along the seafront and onto Selsey Bill featured in songs Saturday's Kids by the Jam and Driving in My Car by Madness!  Next stop is Oval Field where you can meet Selsey's marine ecologist for a Mulberry Marine Experiences guided shore walk. These walks have been described by a journalist for the Telegraph "learning as much on the sandy arena of Oval Field Beach as if I'd watched an episode of Blue Planet."  Selsey's waves hide a plethora of sea life living alongside shipwrecks and reefs which can help you to discover either by foot or by learning to dive through this dive and ecology school.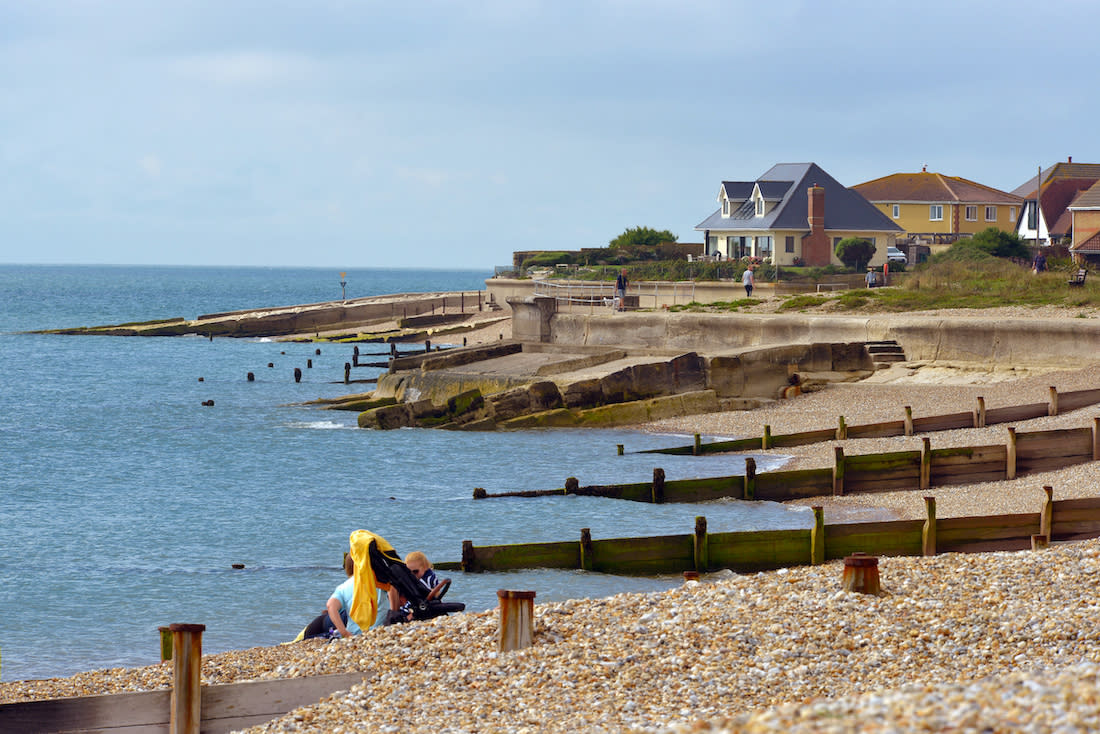 Evening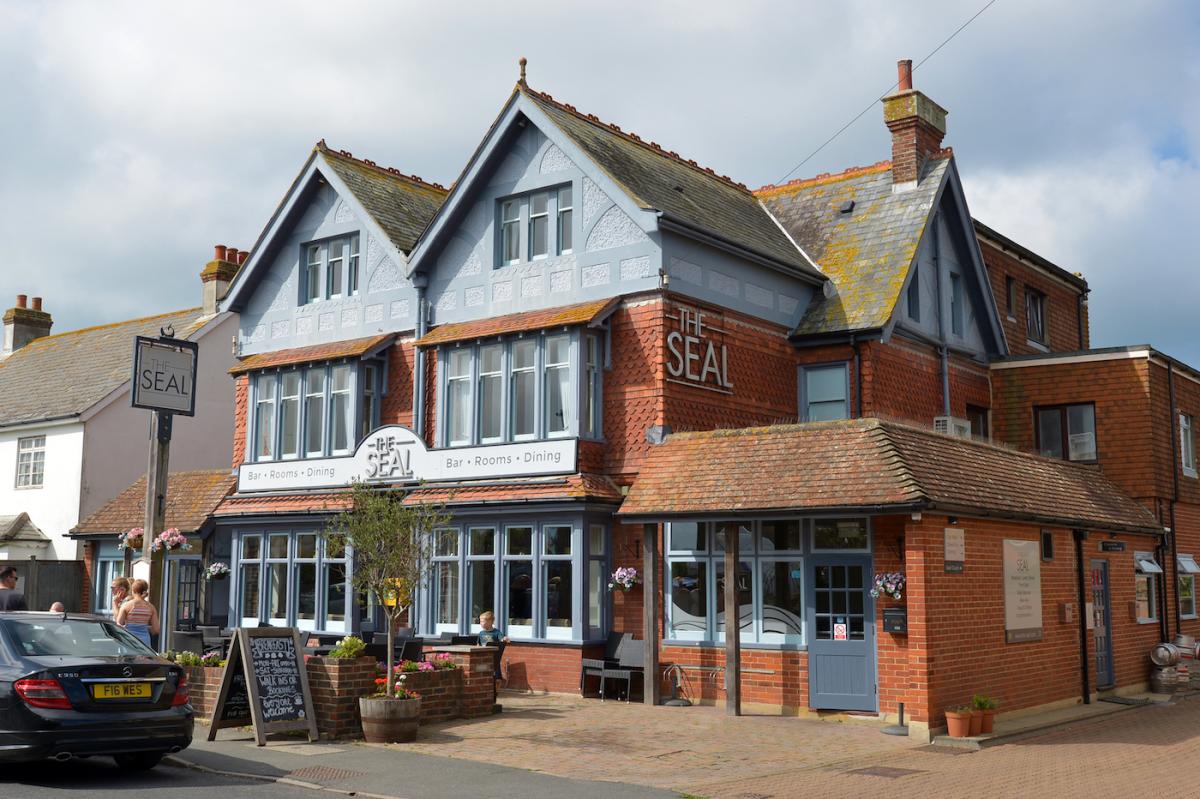 Make your way along to the Sir Patrick Moore Seal with its working telescope.  Sir Patrick Moore made Selsey's dark skies famous through BBC's Sky at Night programme which was filled at his home in Selsey.  During the months of May to November the Milky Way can be viewed here with the naked eye. 
Next stop is Selsey's High Street which is bustling with independent shops, pubs and eateries.  Pass the bug hotel seal at Hillfield Park and continue up to the High Street.
Stop off for a cocktail and tapas at Lal Bar or head to The Hopp Inn, Selsey's micro pub supplying carefully selected local ales, ciders and other alcoholic beverages.  Maybe try the popular Brilliant Gin, made locally on the peninsula.
The Seal Pub which Sir Patrick Moore frequented, serves something for every taste, from light snacks to a la carte dining to fresh, locally caught fish.
Head back down the High Street to the seafront to take in one of Selsey's Insta-worthy big-sky sunsets  and that fresh sea air before retiring to your accommodation.
Morning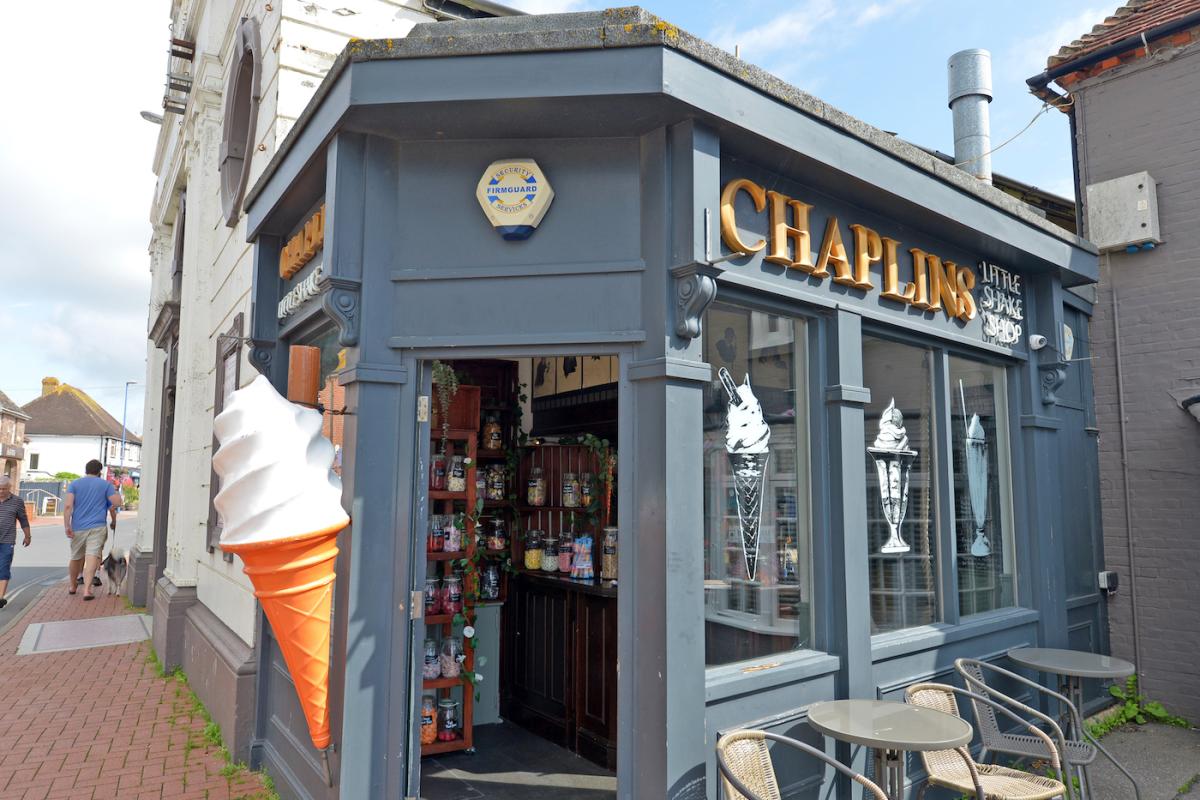 After a leisurely breakfast or an early morning swim, grab a coffee at Chaplin's which is positioned inside the Selsey Pavilion an old impressive Art Deco theatre building on the High Street. 
Amble along the High Street checking out the independent shops and head towards Seal Bay Resort by the 19th Century Medmerry Mill where Selsey's Artisans run the LovefromSelsey pop up shop; the quintessential place to pick up a unique keepsake from Selsey. 
Head back towards West Street and note the Blue Plaque on the former home of Sir Patrick Moore. 
Lunch: the High Street has many different places to eat including picking up some fish and chips to eat by the sea or if you're fished-out check out the varied menu at the Boulevard.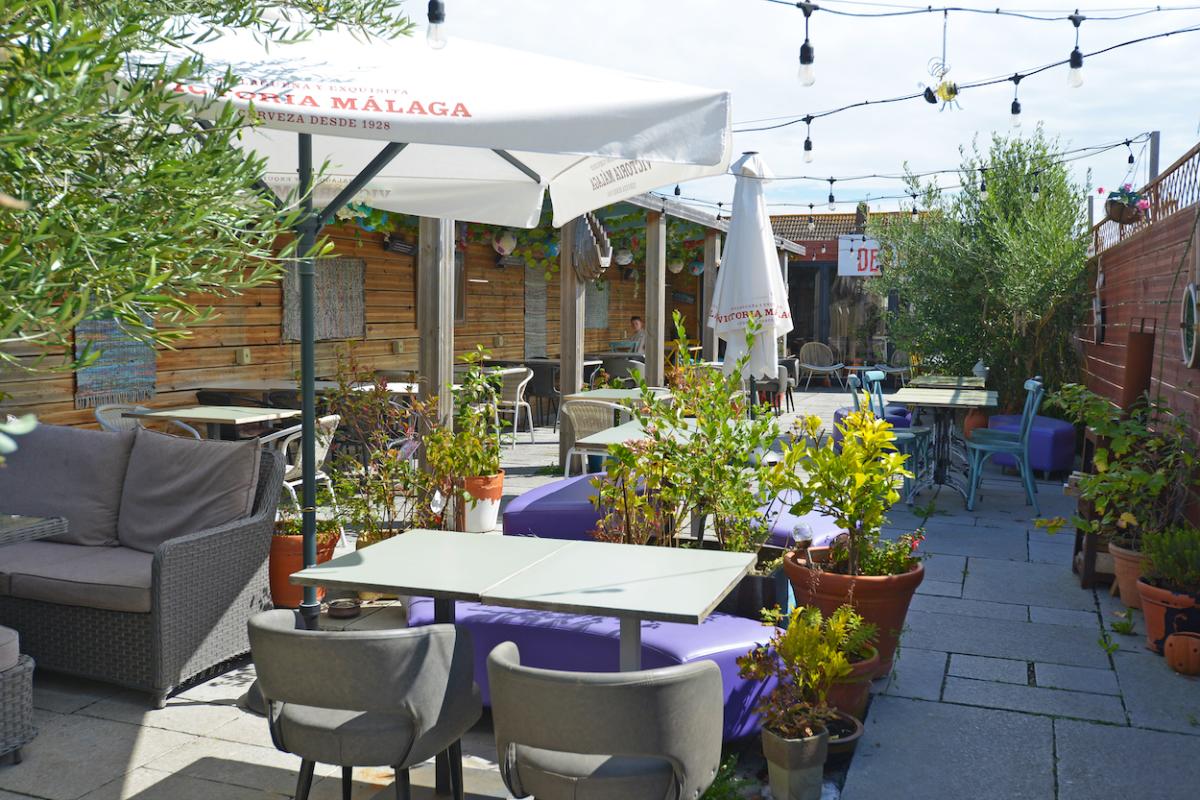 Afternoon
Get your hands dirty and embrace your creativity by joining a one-off pottery experience with local ceramicist Kinga at Chisel Pottery.  Create a unique piece influenced by the rugged, natural coastline of Selsey to remember your time here.  This is then fired and delivered to your door on your return.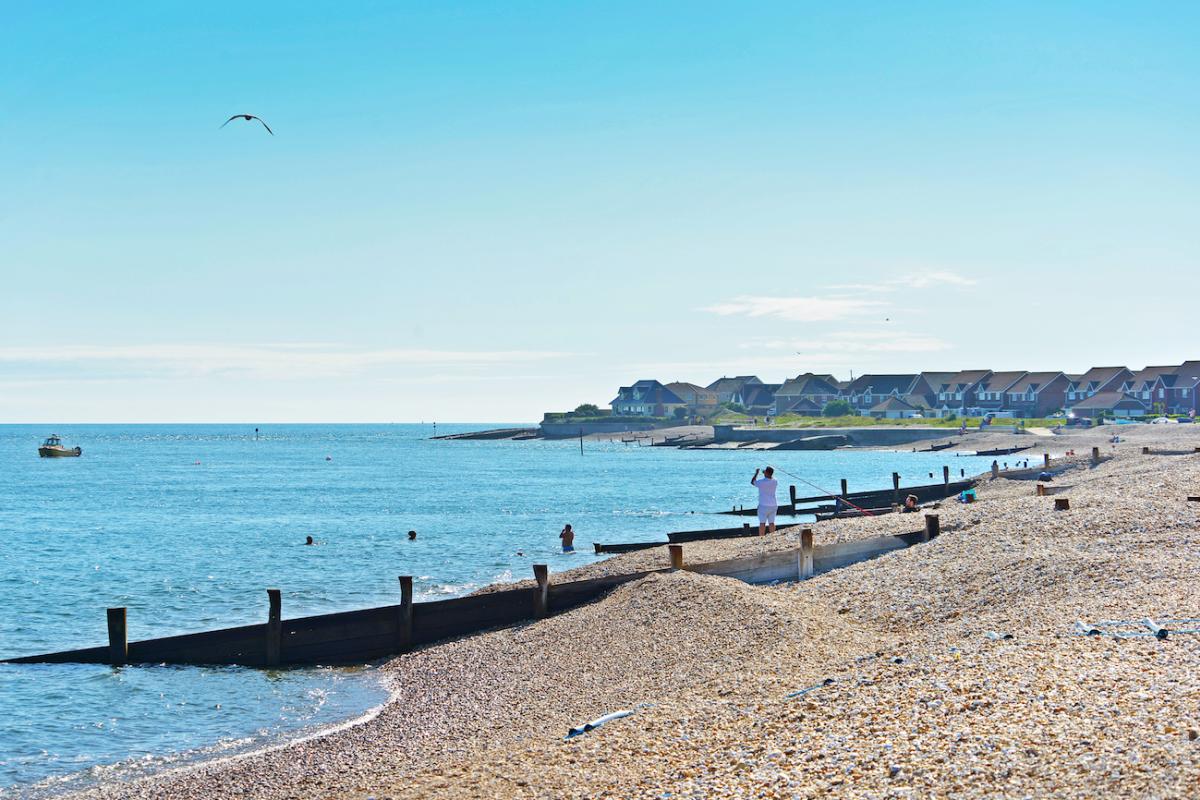 Evening
After a creative day, why not sample something spicy Selsey has to offer at either Mai Thai or New Manga restaurants on the High Street. Finish off your trip by having a drink with the locals at the Crown or Neptune.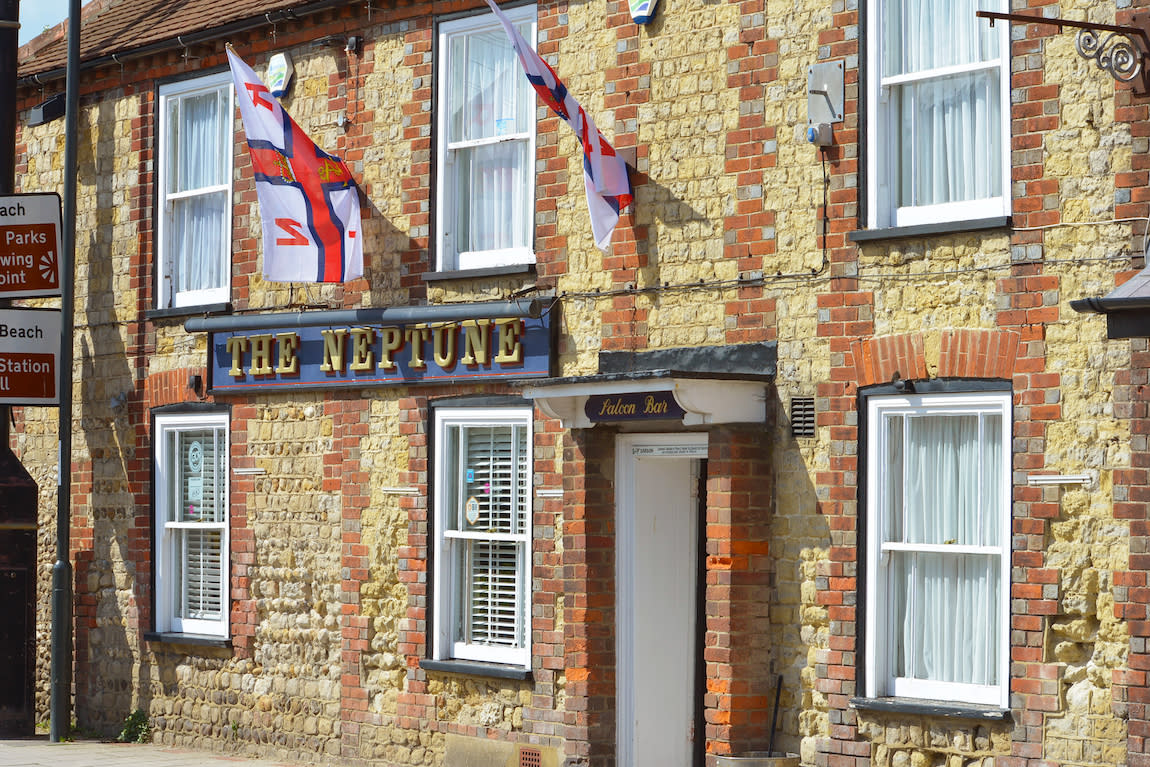 Don't miss
With over 140 Community and Arts groups there is always something going on in the town, be it live performances and concerts, sporting competitions or exhibitions and events. Examples include the annual summertime End of the Pier Show and Christmas pantomime, two Sea Shanty groups (The Selsey Shantymen and The Selsey Molls)  Visit www.destinationselsey.co.uk to see What's On when you visit.
A definite date for the diary the annual Lifeboat Week which is held approximately during the first week of August. This is fun packed week of activities, a firework display and other experiences in aid of Fundraising for the RNLI, generously supported by many Selsey businesses and Residents.
Launch Day on the final Sunday is especially popular with families, with events going on all day including a paddleboard race, fancy dress raft race and performances by the Selsey Shantymen, all culminating in an exciting demonstration by Selsey Lifeboats, the Coast Guard and visiting Lifeboat crews.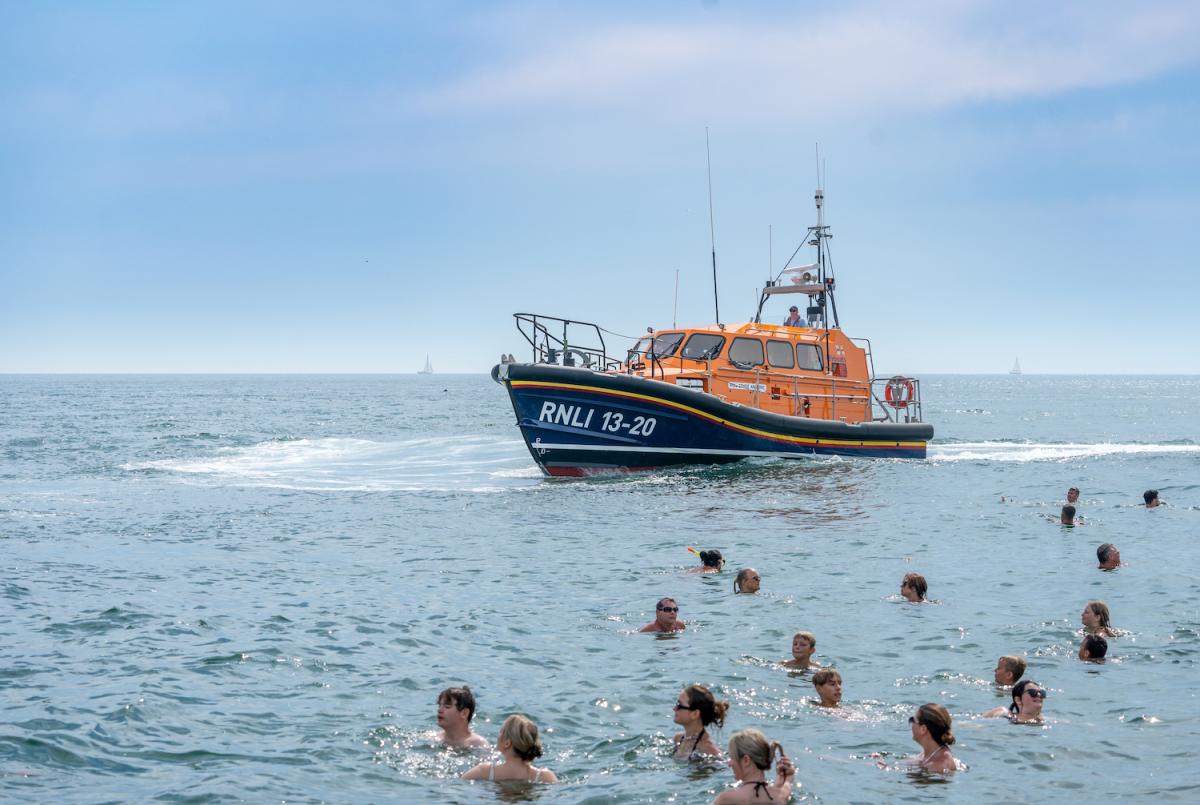 Pagham Harbour covers approximately 1450 acres, criss-crossed with miles of footpaths to explore. At its centre is the intertidal saltmarsh and mudflats which provides food and shelter for so many bird species including the brent geese and pintail ducks for which the harbour is internationally recognised. Complimented with grassland, farmland, copses, reedbeds, lagoons and shingle, this mix of habitats attracts a variety of flora and fauna, making it a special place at any time of year. There are two hides for birders to capture that special sighting.
Look out for regular events such as Guided Walks, Astronomy Nights or Artist Workshops.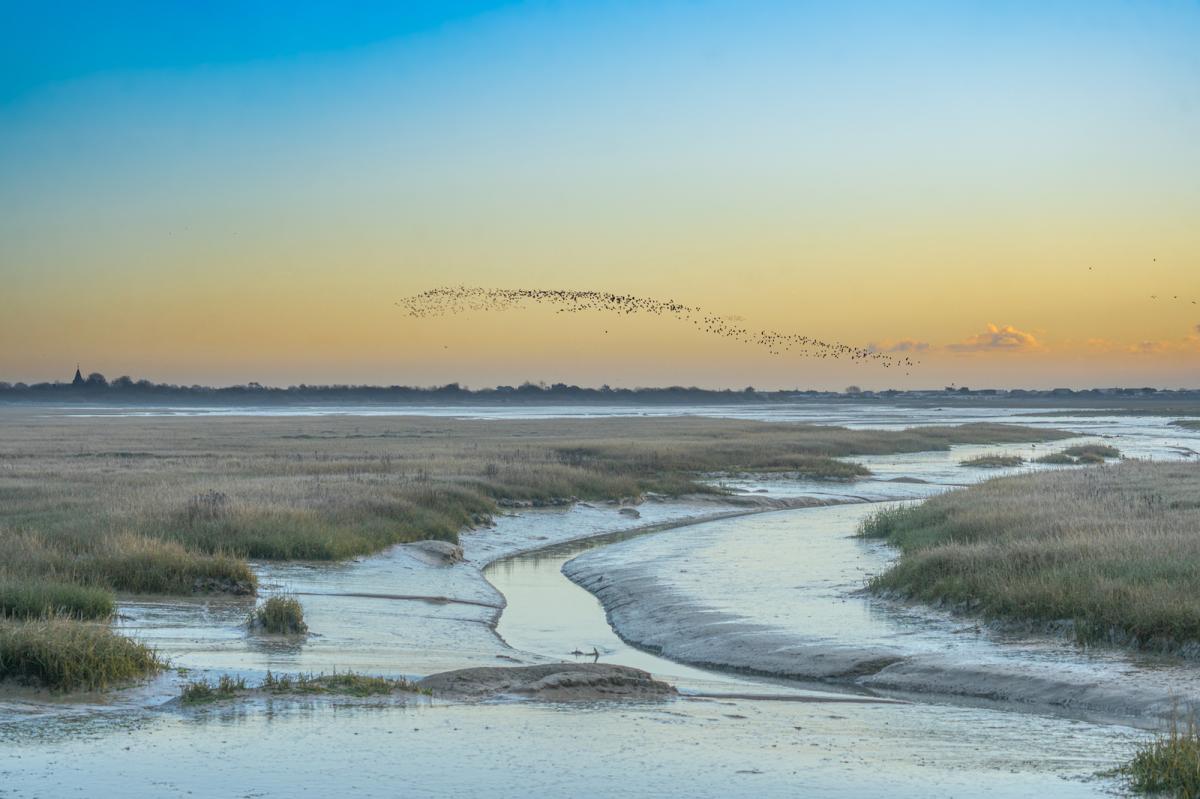 Passionate about wild swimming and the environment, the Selsey Bathing Society formed to encourage people to get together and bath in the sea, offering them an opportunity to bond, improve their confidence in the water and find or regain a love of the sea.
Open to all, the group meets monthly and holds events to mark the solstices, full moons and seasonal tides. Join in with the wonderful feeling of wild swimming from Selsey's beautiful, natural beaches.
Great Places to go in Selsey: follow our guide for the best recommendations in the town
Great places to stay in Selsey: The Seal, The Coast Yard Hotel, Selsey Country Club, SeaBank, Byeways, Beachfront Annexe, Beach House 45
Great places to eat in Selsey: Lal Bar, New Magna, Summer Palace, Mai Thai, The Seal, Paddy's Plaice
Great places to shop in Selsey:  Scooter Sue's, Love From Selsey, Lifestyle, The Old Piggery
How to get to Selsey
By car: from Chichester the B2145, off the A27, runs the 8 miles (13km) straight into the heart of Selsey Town
By train: the nearest train station is Chichester on the Southern Railway line; trains can be taken from London Victoria or London Bridge (one change). Both services run via Gatwick Airport.
By bus: the No 51 Stagecoach Bus Route runs from Chichester Bus station at regular intervals during the week and every 30 minutes on Sundays, travelling the 8 miles (13km) route. 
Distances to Selsey
London: 61 miles (98km)
Portsmouth International Port: 24 miles (39km)
Gatwick: 55 miles (88km)
Port of Dover: 132.3 miles (212km)