If Britain is a nation of dog lovers then Sussex is undoubtedly the county of dog lovers.
It will come as no surprise then, that the Chichester District – or the Great Sussex Way as we're known – is home to some of the best dog walks in the country. Come and explore what's on offer.
Here's our pick of the best dog walks in Sussex:
Woodland dog walks: Kingley Vale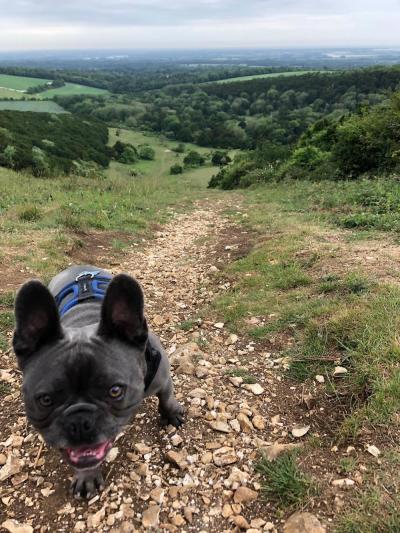 Kingley Vale is known for its twisted and ancient yews and includes a grove of veteran trees which are among the oldest living things in Britain. It also has superb chalk grassland and is one of the most important archaeological sites in southern England, with 14 scheduled ancient monuments.
As if that's not enough for you and your dog, there are miles of spectacular walks to be explored at Kingley Vale. From one-mile routes to a 4.4 mile 'Hidden Landscape Trail' taking three hours and combining multiple ascents, there is plenty to choose from.
There's one thing for sure – you won't hear much out of your dog by the time you finish!
Long distance dog walks: Salterns Way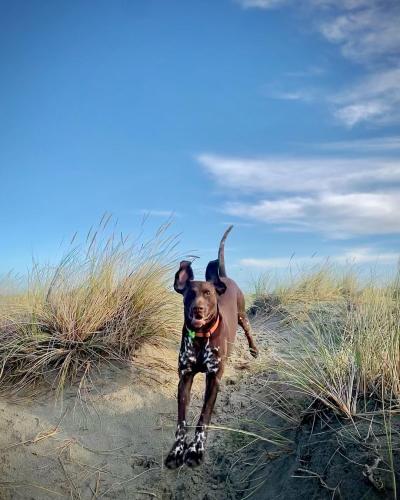 Running from Chichester City Centre to the white sands of West Wittering, the 12-mile Salterns Way offers all you and your dog may need when seeking a long-distance walk. With Chichester having been named the sunniest place in the UK (Anchor Pumps league tables), you can't ask for much more.
For much of its route, Salterns Way runs along safe and car-free paths, making it the ideal place for inquisitive dogs. Other parts of the route follow quiet scenic lanes with little traffic.
Please note, as Salterns Way is used as a cycle path we recommend keeping dogs on leads.
Off-road dog walks: Centurion Way

Rewind 50-odd years and you'd find a railway line running between Chichester and the historic market town of Midhurst. This was used to for the transportation of sugar beet, among many other things.
Fast-forward to today however and you and your dog will find the track, which was closed in 1957, has been replaced with tarmac to create the perfect off-road dog walking experience.
This flat walk which traverses through Sussex's spectacular countryside, runs from Chichester to the village of West Dean (or vice versa). Along the route, you'll encounter the Chichester Road Gang sculptures, by Cornish sculptor David Kemp, created using empty oxygen gas cylinders to depict a gang of Roman road workers.
Please note, as Centurion Way is used as a cycle path we recommend keeping dogs on leads.
Petworth Dog Walks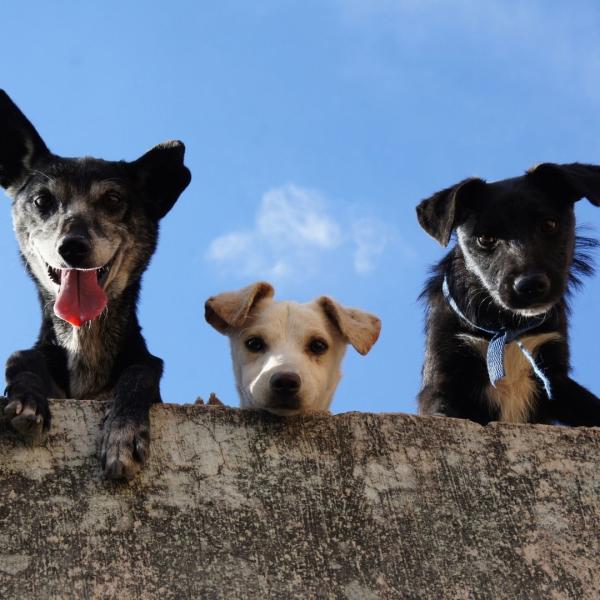 The wide expanses of parklands at Petworth House & Park (National Trust) are great for energetic dogs, and their humans. Whether you choose to park at the car park which gives you access to the house and pleasure grounds (You'll need to pay for parking and entry here, or present a National Trust membership card), or park closer to the edges of the park where you will easily pick up one of the trails which leads you across the 700 acres, wandering past lakes and ancient trees, and the magnificent herd of fallow deer which live here (pop your dog back on its lead if you come across them). There are hours of paths to explore and views to marvel at - it's easy to see why so many artists have found inspiration at Petworth.
Assistance dogs are welcome to enter the house, while all dogs can explore the Pleasure Gardens and enjoy the outside catering.
According to the National Trust's new dog friendly rating system, Petworth House & Park has two pawprints, which means that you will find water bowls, dog bins and dog-friendly walks. You can take your dog into some areas, but not everywhere. Stop to refuel with takeaway drinks and snacks at the picnic benches in the courtyard beside the entrance to the house, and in the summer months you can often find outdoor coffee stations, and ice cream. 
Dog-friendly estates: Cowdray Estate

The 16,500-acre, family-owned Cowdray Estate in Midhurst,  is steeped in history and heritage. From Tudor ruins and world-renowned polo to award-winning farm shops and countryside walks, this unique English estate is open for you and your dog to explore.
Take a walk past the historic Cowdray Ruins (as pictured), explore the sprawling woodland, admire the Queen Elizabeth Oak near the picturesque picnic spot of Benbow Pond, walk along the Lawns Polo Grounds, wander to the John Cowdray Arboretum or stop in the Cowdray Farm Shop & Café. With so much to choose from, you and your dog may be gone all weekend!
Seaside walks: Selsey Seal Trail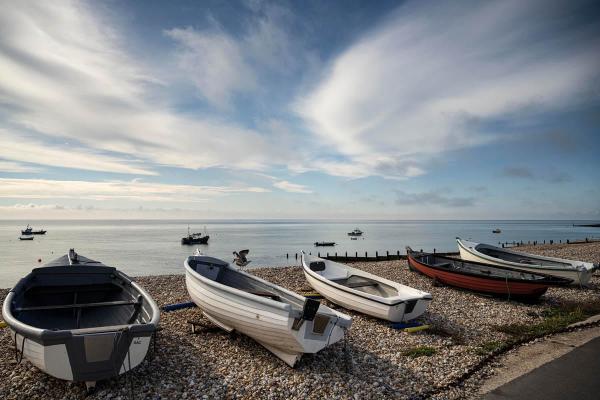 You might think taking dogs seal spotting is a little unfair. But for some reason, we don't think these seals would mind too much.
Venture to the historic fishing town of Selsey. You may have heard of Selsey thanks to it's world-famous local delicacy, Selsey Crab. The town has a proud fishing heritage and there is still a strong cultural connection to the sea, with a fishing fleet moored offshore bringing in the catch.
Seals are the hottest new attraction here, but not seals as you may think.
Follow Selsey's Seal Art Trail – using seals as signposts – to learn more about this fascinating seaside town. Every Seal, which has been designed by a talented local art student, has a unique QR code for you to discover more about Selsey's fascinating heritage and wildlife.
This is the perfect walk for dogs who are great around people and busy towns. We're sure your dog will love the seals just as much as you do!
Dog parks in Sussex
If your dog loves life off the lead but you want to know they'll remain safe, explore our parks at Sidlesham, Donnington and Chichester.
Other great walks
To find out more about the great walks on offer in our area, click here.