An Insider's Guide to Midhurst - 48 Hours in the heart of the South Downs National Park
Midhurst is a thriving country market town in the heart of the South Downs National Park (and home to the park's visitor centre). Just 55 miles from London and 12 miles from Chichester, this attractive town is known for its medieval Market Square, stunning Tudor buildings and delightful mix of Georgian, Victorian and Edwardian architecture.
With its host of unique independent shops and cafés and close proximity to the beautiful and historic Cowdray Estate, including the romantic ruins of a former Elizabethan pile, there's so much to keep you busy and entertained in this vibrant town.
Morning
Arrival: Begin by finding your bearings and exploring Midhurst for some retail therapy. There's no better place to get a feel for this delightful town than in its small but beautiful historic market square.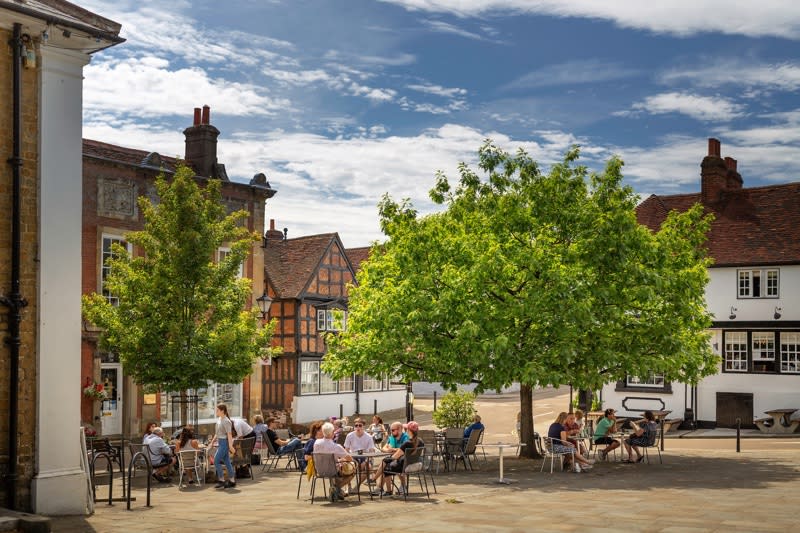 West Street: On one side of the Square you'll find West Street, brimming with independents selling everything from gifts and antiques to chocolate, wine, beer and artisan soap. For Insta-worthy homewares, explore the home furnishings, jewellery, scented candles and handmade soaps at Stuff & Co, or for antiques with a French/Continental vibe pop across the road to The Place on West Street. Caroline Bloomfield is a one stop shop for clothes, antique furniture and household goods and just down the road at Hortons England you'll be sure to find a gorgeous dress for every occasion. Don't forget to visit Alnutt's for irresistible jewellery and watches.
If you're in the market for health food, you'll find Midhurst's Down to Earth - an environmentally-friendly and people-friendly health food shop - in the heart of West Street. Real ale lovers will appreciate the huge range of beers (and wines, ciders and spirits) carefully crafted by local producers at The Crafty Pint.
Proving no stone is left unturned when it comes to local talent, on Grange Road (just off West Street), you'll even have a chance to visit Midhurst's own art gallery. A prime example of good things coming in small packages, The Midhurst Gallery - whilst small from the outside - features a wealth of talent with a local interest. With original fine art including oil paintings and watercolours, to a large collection of antique and modern prints.
Knockhundred Row and North Street: Hopping to the other side of Midhurst's Market Square, you'll find Red Lion Street (don't miss a browse in Sussex House Boutique), Church Hill and the cobbled Knockhundred Row, leading down to North Street; Midhurst's main high street.
On the way down Knockhundred Row you'll pass Alchemy, offering great homewares and interior design ideas. Once on the main High Street be inspired by the funky and artistic home accessories and gifts at The Upholsterer. Or, find that must-needed dress for your evening out at Stepping Out Boutique or Me & Maya.
To round off a great morning's shopping, pop into one of Midhurst's latest additions; Fairview Wines. An independent wine merchant, Fairview prides itself on selling the finest artisanal and sustainable products, with a focus on great cheese and - of course - great wine. 
Lunch: Grab a light lunch at Garton's Coffee House, conveniently located in the centre of the Square. If it's sunny, dine al fresco. Or, pop into Comestibles deli and café on Red Lion Street for delicious takeaway delicacies. Comestibles is home to the best sandwiches in Midhurst reputedly, so is well worth the visit.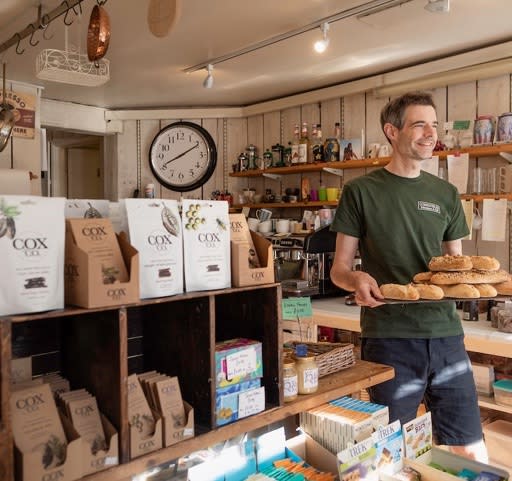 Don't miss: If you time it right, you may catch the Midhurst Farmers and Artisan Market, which takes place on the first Saturday of each month (9am-2pm). Here you'll find traders from across the local area offering everything from fresh local produce and homemade foods, to unique speciality items including South African and Turkish delights.
Your visit may also coincide with Midhurst's Artisan Makers & Vintage Fair which runs several times a year from 10am-4pm (Saturday 22 July and Saturday 23 September 2023). A perfect opportunity to pick up some homewares, antiques and artisan products.
Afternoon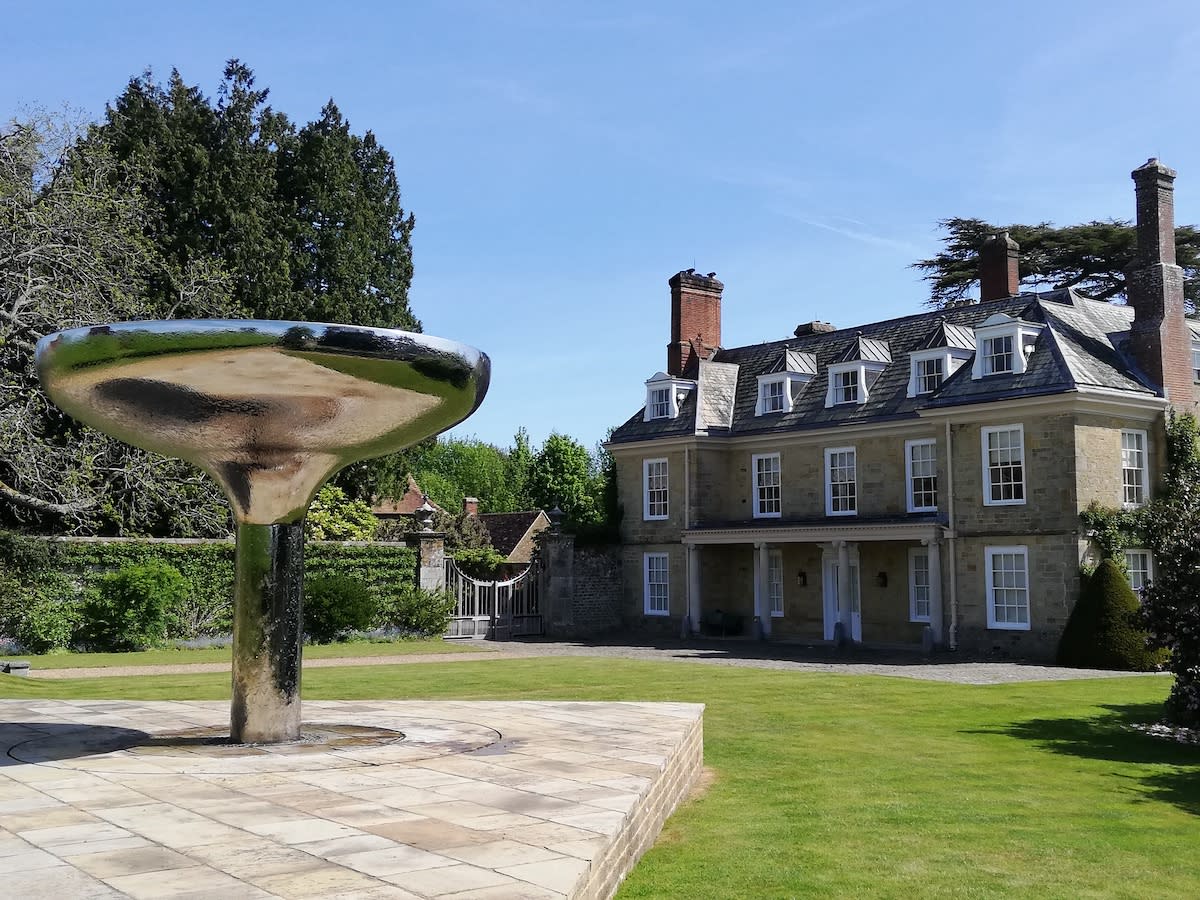 From garden rooms to surprising sculptures and follies, Woolbeding Gardens delights at every turn. Feel transported as you explore the variety of formal gardens and informal pleasure grounds culminating in glorious views of the River Rother and beyond. Recently, the much-anticipated Hetherwick Studio designed glasshouse opened as well as the exotic Silk Route garden.
The gardens are open from April to October on Thursdays and Friday. Tickets must be booked in advance here. Access is via a complimentary shuttle bus which picks up from The Grange car park (GU29 9HD) close to the town centre.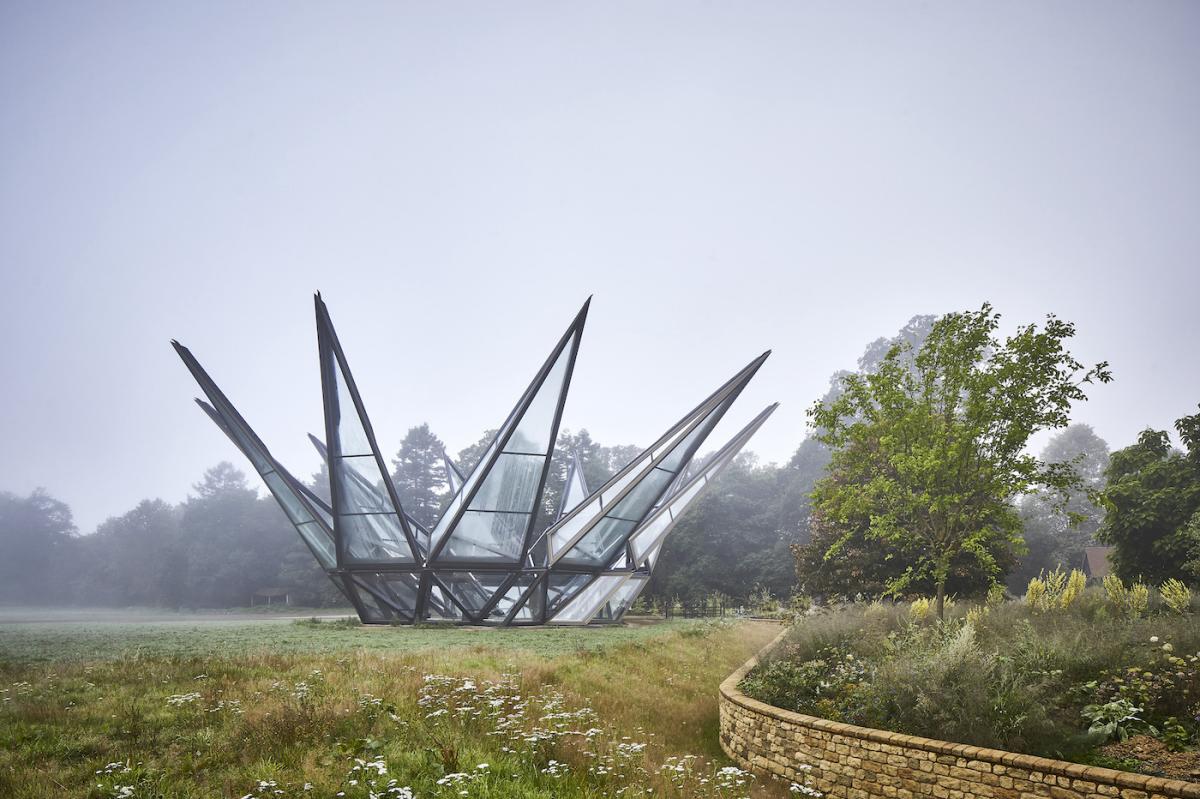 Evening
An evening in Midhurst isn't complete without a visit to red.h Restaurant and Bar. The self-proclaimed provocateurs of good times, red.h feature a host of live music nights alongside their carefully crafted seasonal and cocktail menu.
If you want to get started early, bottomless brunch with unlimited prosecco runs Friday to Sunday 11am to 4pm. What's more, if you're an animal lover the two resident cats Maria and Luigi will be sure to entertain you throughout the evening.  
If you're seeking post dinner drinks and want a change of scene, pop across the road to Faustino's Wine & Tapas Bar, a hidden Spanish gem on Midhurst's high street. Sip sangria or a glass of Spanish brandy and soak up the atmosphere late into the night.
Morning
After a leisurely breakfast, it's time for an indulgent pamper session. If you are staying at The Spread Eagle Hotel or Park House Hotel, why not make the most of the spa facilities on offer? Not need to worry if you are staying elsewhere, you can still book treatments at either spa or at Serenity Beauty Room or Gemma Sharpe.
At the Spread Eagle Spa, float beneath the Scandinavian-style vaulted ceiling in the indoor heated pool, relax in the jacuzzi, burn some energy in the air-conditioned fitness suite or book yourself in on an indulgent spa treatment. Signature experiences include the South Downs Soother, a glorious 90-minute top to toe treatment aimed at deep relaxation. What could be better than that when staying in the heart of the South Downs?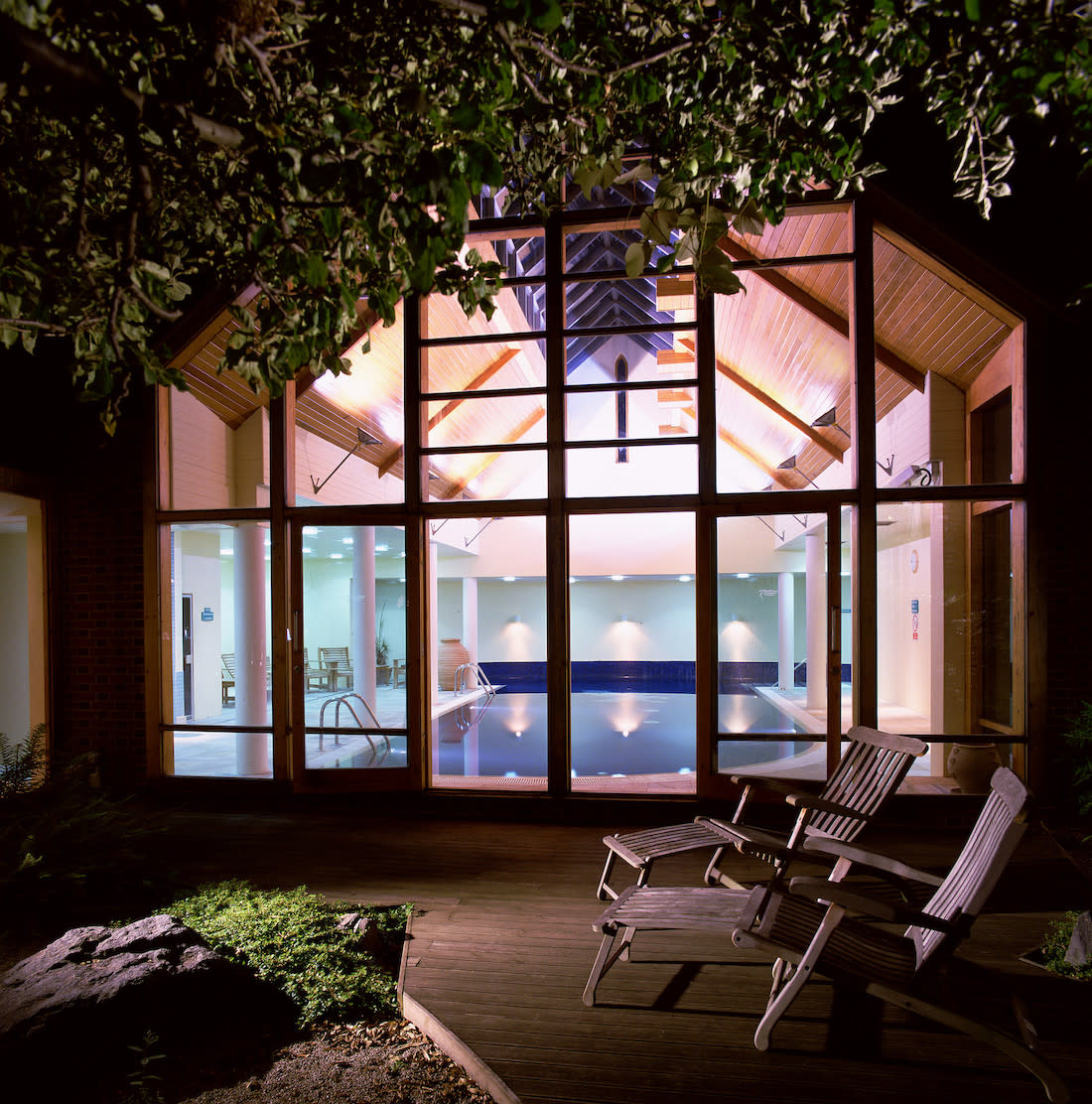 The Park House Hotel offers an indoor and outdoor heated swimming pool, saunas, and a fully equipped gym with personal training options.
The spa offers treatments using high-end botanicals from full body massages, facials, manis and pedis to gents grooming.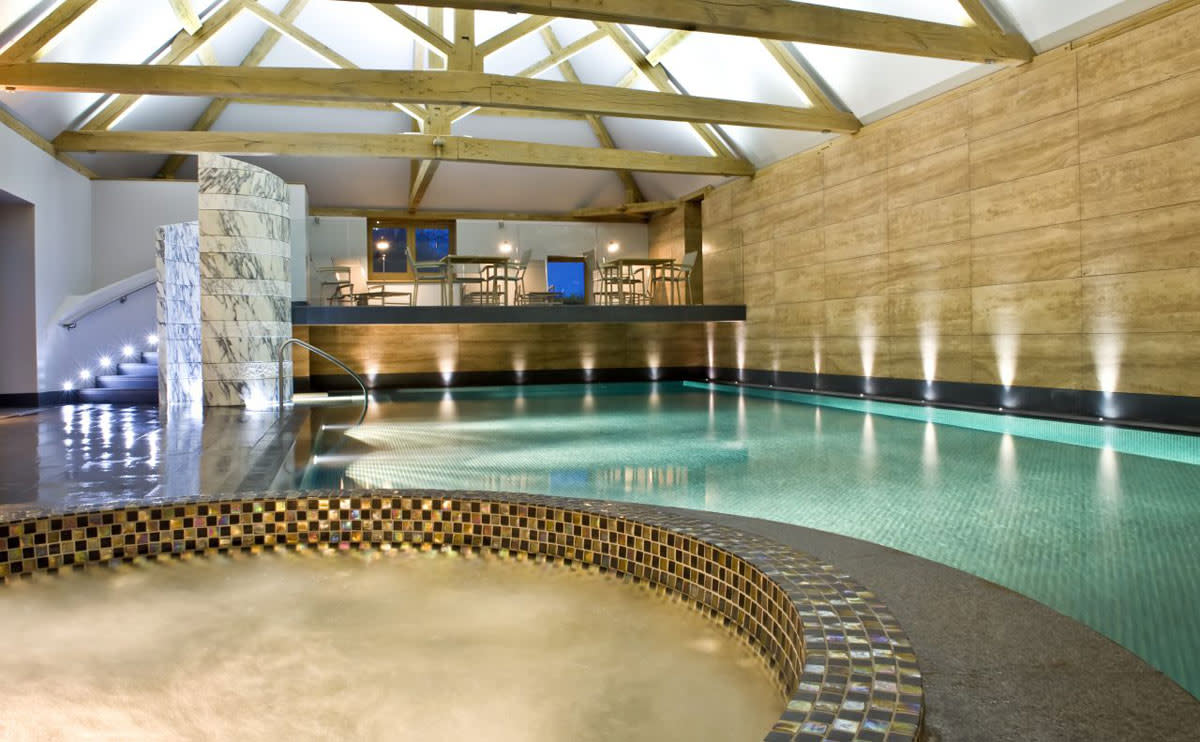 Forest Bathing: Alternatively, indulge in a spot of forest bathing with Swedish teacher Helena Skoog.
Not sure what forest bathing is? Then you're in for a treat. Forest bathing is inspired by the Japanese art of Shinrin-yoku which draws on the therapeutic powers of nature to reduce stress and impart you with a profound sense of peace. It's simply about slowing down and totally immersing yourself in the forest atmosphere.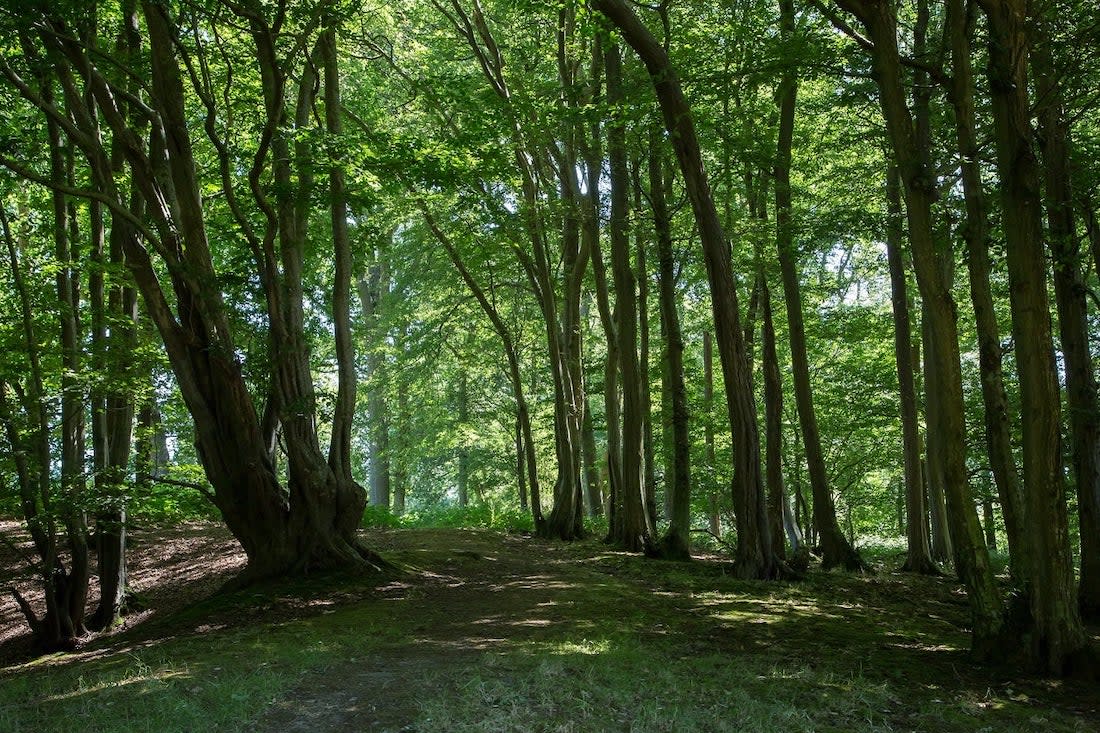 Taking place one Monday every month, this two-hour experience offers the perfect introduction to this popular Japanese therapy.
Setting off from the Spread Eagle Hotel at 9.15am, Helena will skilfully guide you through a series of sensory invitations enabling you to connect, in the present moment, with yourself and your natural surroundings. Being surrounded by the natural beauty of the south Downs National Park, you're guaranteed to be at one with Nature.
Afternoon
It's now time to pull on the wellies or walking boots (if you don't have any, pop to North Street's Stockley Outdoor & Equestrian) and have a walk before a late lunch.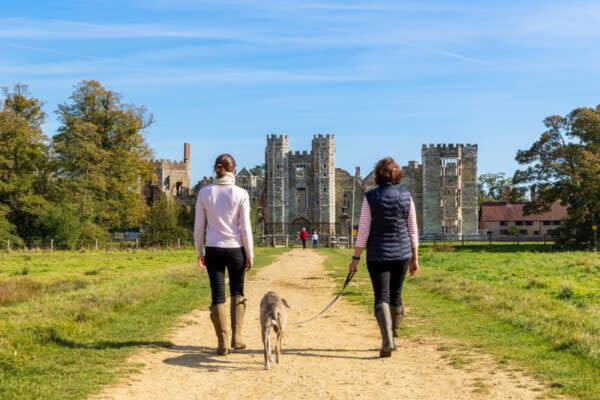 There's a wide range of walks accessible directly from Midhurst, but the 1.5-mile scenic trail (each way) from the centre of town to either Cowdray Farm Shop Café or Cowdray Golf Club means you can stop half way for a late lunch or afternoon tea.
Head up St Ann's Hill towards the River Polo Ground, to Cowdray Ruins, past the Lawns Polo Ground and to Cowdray Farm Shop Cafe. If you are visiting on a Sunday, you may choose to go to the carvery at Cowdray Golf Club across the road. Check out the route here.
St Ann's Hill: Climb St Ann's hill to imagine what Midhurst looked like back in the Norman times. At the top you'll find the remains (or more accurately, the foundation stones) of a Norman motte and bailey castle that was built around 1066. The castle was built above the River Rother, a key transport route through Sussex, and the reason Midhurst exists.
Cowdray Ruins: The ruins of one of England's most important early Tudor houses, which once rivalled Hampton Court, sit close to the bottom of St Ann's Hill. With links to Henry VIII, Elizabeth I and even Guy Fawkes, the house was largely destroyed by a fire in the 1790s but has remained a picturesque ruin ever since.
Cowdray Farm Shop: There's so many tempting, award-winning goods on offer here, close to the sprawling polo grounds. With baked goods, artisan cheeses, charcuterie and a large range of store cupboard and luxury treats handpicked by Cowdray's knowledgeable team, wine, ales, gifts and more, you'll be hard pressed to leave empty-handed.
Cowdray Café: Open for breakfast, lunch and afternoon tea. The Café caters for every desire, from cooked breakfasts and substantials lunches to soups and light snacks, including vegetarian and vegan options. Local suppliers and estate produce is used where possible.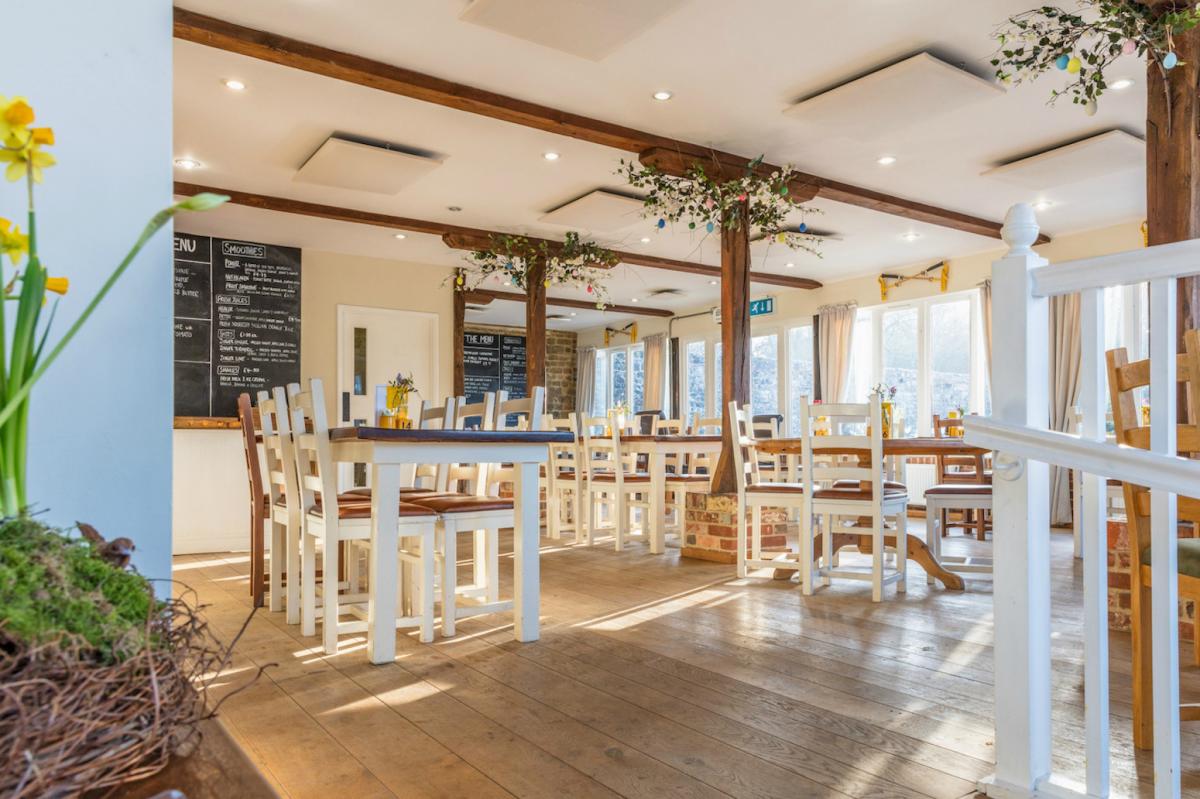 Sunday Carvery at the 19th Hole: Served on selected Sundays of the month, Cowdray's fabulous Sunday Carvery can be enjoyed at the 19th Hole, in the prestigious Cowdray Golf Club. Created from seasonal local produce, your meal will be followed by a delicious dessert. Be sure to book ahead (01730 813599) and order the vegetarian option in advance.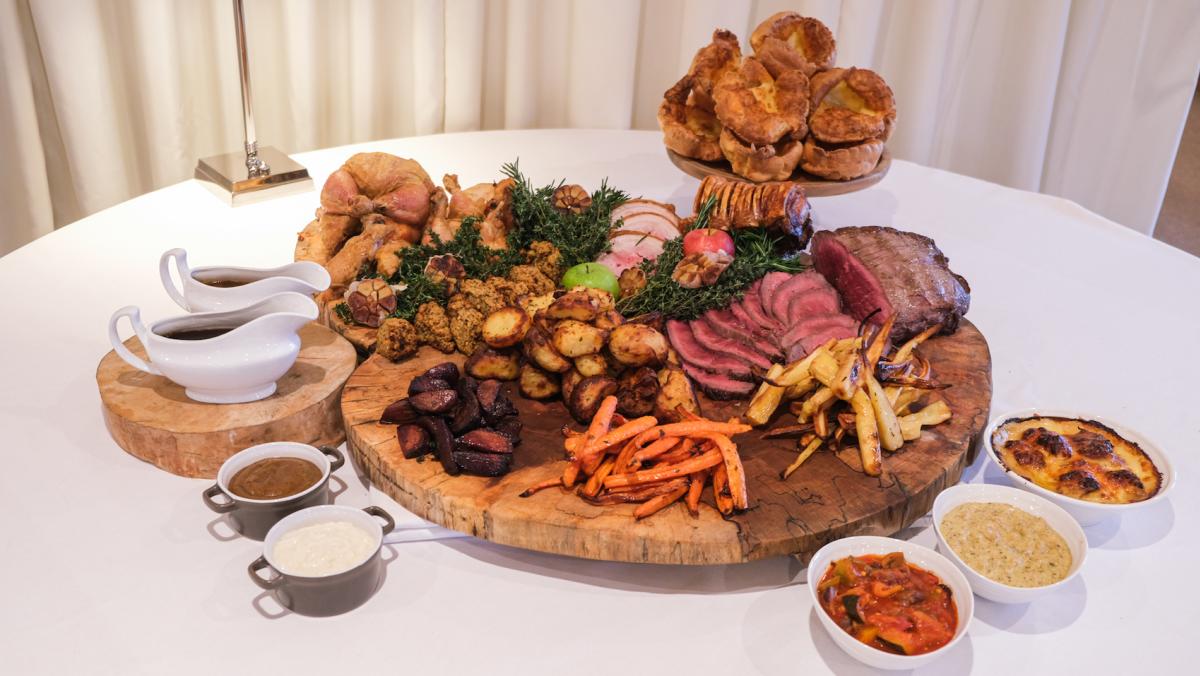 Return back to the centre of Midhurst at your leisure, ahead of your last evening in this delightful market town.
Evening
For dinner, try Fratelli, where you'll find an expansive wine list to compliment your meal. This classy restaurant is fairly new to Midhurst and brings an authentic Italian experience to town.
Have a night cap by the fire in the oak-beamed bar of The Spread Eagle, bask in the ambience of the conservatory or create your own gin journey in the hotel's very own gin bar. With more than 100 different gins, 12 different tonics and home-grown fresh garnishes from the hotel garden on offer, the choice is all yours.
If you have time...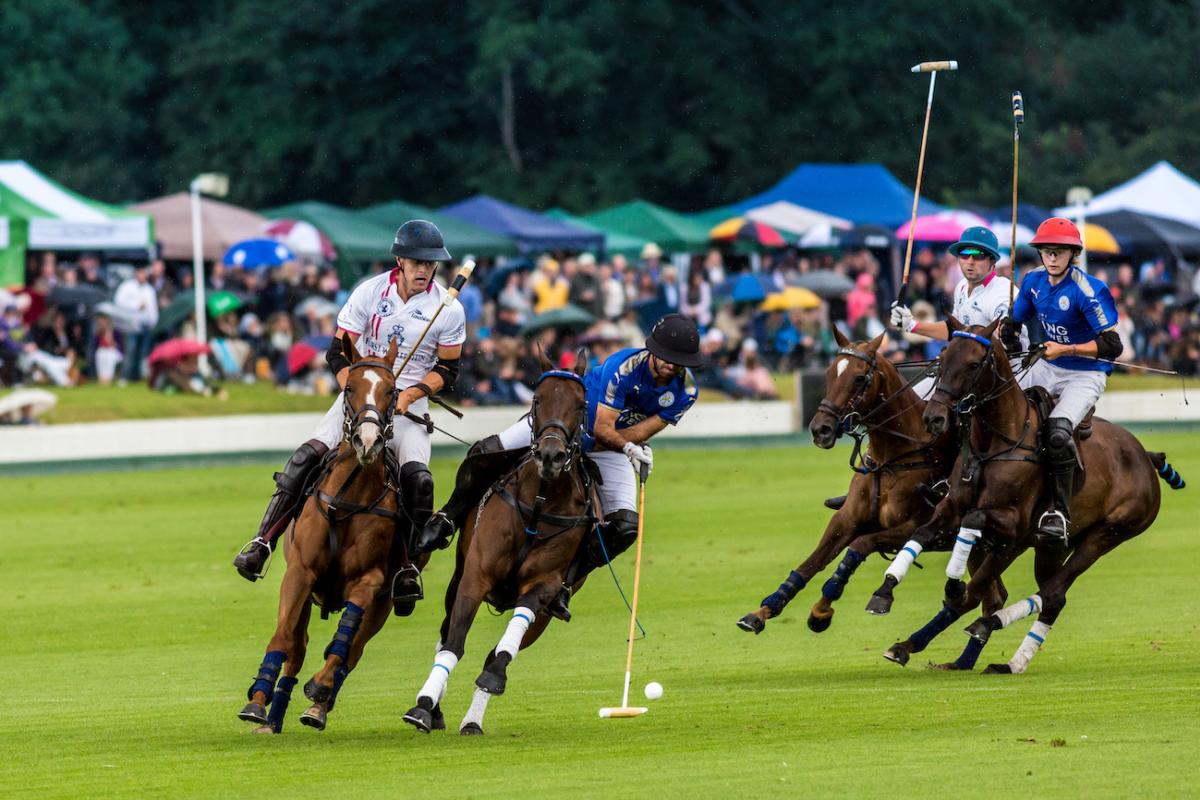 Why not catch a chukka or two at Cowdray Polo Club which lies walking distance from the town.
Spectators are welcomed from 23rd April to 18th September and go free during the week (except for during the Cowdray Gold Cup tournament)
Weekends
£7.50 (Apr, May, Sep)
£10 (Jun, Jul, Aug)
U12s free
Great Places to go in Midhurst: follow our guide for the best recommendations in town
Great places to Stay in Midhust: Spread Eagle Hotel and Spa, West Street Loft, The Stock Exchange, Park House Hotel & Spa, The Swan Inn, Treehouses at Cowdray
Great Shopping in Midhurst: Stuff & Co, The Place on West Street, Down to Earth, Crafty Pint, Midhurst Gallery, Olive Interiors, Caroline Bloomfield, The Upholsterer, Stepping Out, Me & Maya, Fairview Wines, Stockley & Co, Cowdray Farm Shop, JE Alnutt & Sons
Eating out in Midhurst: Fitzcane's, The Royal Oak, Lime & Spice, Tilly's, Garton's Coffee House, Comestibles, red.h, Faustino's Wine & Tapas, Cowdray Farm Shop Café
How to get to Midhurst: 
By Car
Just over an hour from London, Midhurst sits between Guildford and the South coast. The town also lies on the A272 between Petersfield and Petworth.
Parking
From the north: Town Centre car park just off North Street
From the south: The Grange on Bepton Road
Additional parking can be found at the Post Office car park on Grange Road. There is also some limited, free, short term parking on North Street itself.
By Train
If you're travelling from London by train, your quickest route will be to Haslemere (50 mins from London) or Petersfield Station (1 hour 10 from London) followed by a quick 20-minute taxi to Midhurst. Buses connect Midhurst to Haslemere (No. 70), Petersfield (Nos. 91 & 92) or Chichester (No. 60).