The Sunday Times Best Place to Live in the Southeast: Chichester
This weekend's Best Places to Live article in the Sunday Times highlights Chichester's rich heritage and modern culture, and celebrates the city's "Proximity to the South Downs National Park, the yachties' playground of Chichester harbour, and the Goodwood estate, a 15-minute drive away" which "make Chichester even more desirable". The article goes on to explore the range of shops, cafés and restaurants including Refilled, Kim's Bookshop and Purchases. Read the article here (subscription required).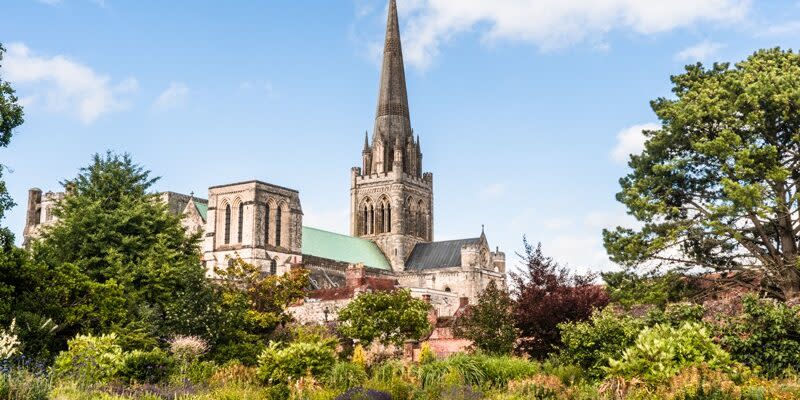 Well, the secret is out!  Chichester is where it's at!
It's a romantic place with picture postcard countryside, rolling from the Downs right to the sea.  It's where you want to come to remind yourself of what is important in life.  The Good Life has old fashioned connotations but the good life in Chichester has an enduring character with a modern edge.  There is no better representation of that than the Chagall stained glass masterpiece in the ancient Chichester Cathedral.
There are three things that sum up Chichester.  Firstly, it's the place to enjoy outstanding culture in outstanding countryside.  I defy anyone to leave Chichester Festival Theatre feeling anything other than joyous and part of a vibrant creative community.  You can walk out, fill your lungs with country air and follow the Roman walls to enjoy a high street with a strong sense of local pride.
We are also known for our food and wine with increasing numbers of chefs inspired by the challenge of a 30 mile radius menu.  It's a local philosophy that feeds the body, soul and conscience as we collectively lead the way in reducing our carbon footprint.  Our local wine is the standard bearer for what must now be a source of national pride – English wine.  Truly, if you aren't part of that conversation, come down to Ashling Park or Tinwood for a tour and a taste.
We are also a green destination that celebrates the great outdoors with cycling, walking and surfing abound.  If you are inspired by David Attenborough's Wild Isles, come and see for yourself, or even hug, the ancient yew trees at Kingley Vale.  A tour around Chichester Harbour by foot or bike via the Itchenor ferry is equally a fun adventure.
A great Sussex welcome awaits you here in Chichester city and its surrounding towns and villages.  Chichester is 90 minutes away by train from London Victoria and an easy bus or drive away.  Be warned that dogs are often welcomed even more than their owners.  Don't forget your paddle board and binoculars.
Danielle Dunfield, CEO of The Great Sussex Way